Easton Cassette Freehub Body C2 V2 for Shimano
Manufacturer :
SJS Cycles part number :
Manufacturer part number :
Details
Replacement Shimano cassette freehub body for the following Easton rear wheels:

- Easton EA70 X
- Easton EA70
- Easton EA50 SL
- Easton EA50
- Easton EA50 Aero

Genuine Easton replacement part.
Similar products
Easton Cassette Freehub Body C2 V2 for Campagnolo
£99.99 Inc VAT
Quick view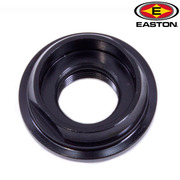 Easton Adjustable V2 End Cap for XC1 Hub
£9.99 Inc VAT
Quick view
Easton Rear Non Driveside Adjustable V2 End Cap for R4 Hub
£11.99 Inc VAT
Quick view
Be the first to write a review
Feel free to leave a review of this product, good or bad it helps other customers with their buying decision.
Is this hub supplied with the hub seal?
26 Jan 2018
If not, is the seal available for the EA50 Aero rear?
Hi there,

This item comes sold as seen, freehub only.

The seal is here - SJS Cycles part number : 34319

Thanks
Do You Have A Freehub Seal For A Easton Ea50 Rear Hub Or Can I Use Item N° 8011332
24 Jun 2017
Hello,

SJS part #36627 should be correct.

Thanks.
Will This Fit To A Shimano Ultegra 11 Speed Cassette ?
05 Oct 2016
Will this fit to a shimano ultegra 11 speed cassette ?
Hi,

This freehub body is not compatible with any road 11spd cassettes I'm afraid.

Thanks.
Will This Be A Good Replacement For My Easton Vista Wheelset?
12 Aug 2016
Can I buy from you the whole hub or the freewheel for easton vista (shimano 10 spd)?
Hi,

Your Easton Vista wheel is quite an old model now so there aren't product manuals available from Easton with the technical specifications for the freehub so we are unable to provide an accurate answer unfortunately. This freehub body for the newer EA50 hub is the most likely to fit but as we have never tested we can't say for sure i'm afraid.

Thanks.
Shimano Freehub Replacement For Ea50 Aero Road Wheels
15 Sep 2015
The freewheel looks very similar to the one in the picture, is it the same as your stated EA 50 wheel. Thanks for any help in this
Hi,

This freehub is the same as what is fitted into your wheel so this would be the correct replacement.

Thanks.
Is C2 V2 Hub Correct For My Ea70 Road Wheel Shimano 9Sp?
02 Nov 2014
Easton Part No 2013513 (C2 V2) looks correct in picture also can you ship to NZ (Tauranga BOP north Island)
Hi,

Yes, this is the correct replacement free-hub body for the EA70 road wheel providing it is from before 2014 as they changed it for this year.

Thanks.
Which Freehub Needed For An Mtb Easton Ea70Xc Rear Wheel
12 Oct 2014
which freehub is needed for a 26" mtb Easton EA70XC rear wheel?

Many thanks
Hi,

If your rear hub is the bolt through version then the X1 freehub body (SJSC part number 35426) is correct and will fit. If your hub is quick release then you need the C1/V1/X2 freehub body which is no longer available so we cannot get one for you unfortunately.

Thanks.