Easton Cassette Freehub Body R4SL for Shimano 8/9/10spd
Manufacturer :
SJS Cycles part number :
Manufacturer part number :
Details
Replacement Shimano 8/9/10spd cassette freehub body for the following Easton rear wheels:

- Easton EC90 SLX (2009-Onwards)
- Easton EC90 SL
- Easton EC90 Aero (2009-Onwards)
- Easton EA90 SLX (2009-2013)

Genuine Easton replacement part.
Related products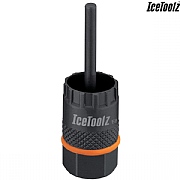 IceToolz Cassette Lockring Tool with Guide
£6.99 Inc VAT
Quick view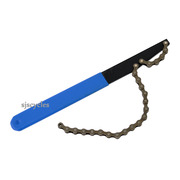 Chain Whip
£4.99 Inc VAT
Quick view
Be the first to write a review
Feel free to leave a review of this product, good or bad it helps other customers with their buying decision.
i have a camag freehub iwant to change to shimano will the R4SL do the trick ??
15 Apr 2023
Provided your wheel is one of the ones listed in the description then yes the freehub is compatible. SK 17/04/23
Is this freehub compatible with, Easton tempest 2 hub.
25 Dec 2022
Unfortunately no this freehub is not compatible, You will need to contact Easton directly as they no longer list the hubs on their site. SK 29/12/22
Is this type compatible with the easton M1 freehub?
06 Dec 2022
Unfortunately this freehub is not compatible with the M1 range of hubs. SK
07 Jun 2021
i have an easton ec90sl r4 hub wheel, does the r4sl freehub body fit

and if so can we put a 11viteese cassette on it because on my current wheels it does not fit thank you
Thank you for your enquiry, no sorry it will not fit

WD 08/06/21
Is this compatible with havoc DH hubs? 12mm through axle.
23 May 2021
Cannot confirm- we suggest contacting Easton to confirm compatibility for your wheels!

JK 24.05.21
Is this item correct for an ea50 sl wheel?
21 Oct 2020
No- we suggest contacting Easton directly for the part you require for your EA50 SL wheels.

Thanks,

JK 22.10.20
Freehub compatability
11 Sep 2020
I have Shimano 10 speed groupsets, so I know I need a 'shimano' drive freehub
Easton EA50 aero rear wheel
What freehubs are compatible? Only Easton?
And if so, which Easton. If not what others?
Thanks
Hello, for Easton hubs only Easton freehubs can be used as the fitting is specific to the hub. Hope this helps, John
Can I use this with my 9 speed bearing numbers HA12D02669, thanks
01 Jul 2020
This Freehub is deigned only for Easton wheels , to check compatibility we we need to know the wheel you wanted to use it with.
will this fit my ea90slx wheels with r4sl hubs, freehub no hb8h0039
26 Feb 2019
Hi there,

You should be able to do this without an issue, however, as we have never done this we cannot say for certain I'm afraid.

Thanks.
28/02/19
Will This Fit My Easton Ea90 Rt Wheels (2013 Shimano/Sram Freehub)
27 Feb 2016
The code HA12E03823 is stamped into the current freehub but I wondered if this item will work as a replacement. I am running a standard spline Shimano 10speed cassette.
Hi,

This is not the correct freehub body for your hub I'm afraid, the version you need is for the standard R4 hub rather than the R4SL. This correct part is SJSC part number 30753.

Thanks.
Is That Good For An Easton Ea 70 Xtc?
16 Apr 2015
I bought a pair of EA 70 XCT at CRC at end 2013, now rear cassette hub is weared off and needs replacement, is that ok? ... rear cassette in shimano 9 speed
Hi,

I'm afraid this freehub body is not the correct one for the EA70 XCT wheel. If you have the bolt through version of the hub, the correct item you need is SJSC part number 35426, if you have the quick release version then the exact replacement freehub body is no longer available I'm afraid.

Thanks.
Difference Between Easton R4 Freehubs
20 Aug 2014
I have easton ea 90 SLX and need a new Freehub to go with my shimano 10 speed cassette. Which Freehub can I use as I see R4 Freehub for shimano and also R4SL for SRAM and shimano?
Grateful for your advice. Thanks. Nigel
Hi,

It all depends on the age of your wheels; if they're from 2009 or newer you require the R4SL for Sram and Shimano SJSC part number 30756, but if its older than that you require the R4 for Shimano SJSC part number 30753.

Thanks.
10Sp
28 Jun 2014
hi
will a 10sp shimano cassette fit on this pl?
Hi,

Yes this freehub body will take 10spd Shimano cassettes.

Thanks.