Shimano FH-M435 Complete Freehub Body - Y3T898060
Manufacturer :
SJS Cycles part number :
Manufacturer part number :
Details
For use with Shimano FH-M435 rear hubs.

This Complete Freehub Body can also be used on the following rear hubs:

- Shimano FH-M430
- Shimano FH-R505-A

These are an "A" match which indicates that the parts are the same in materials, appearance, finish & size etc.

Genuine Shimano replacement part.
Related products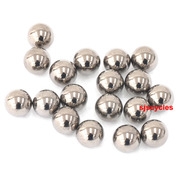 Shimano 1/4 Inch Steel Ball Bearings - 18pcs - Y00091310
£2.99 Inc VAT
Quick view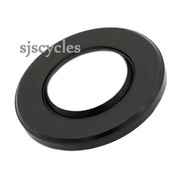 Shimano FH-M495-A Rear Left Seal Ring - Y3CR09000
£2.99 Inc VAT
Quick view
Shimano FH-HG20 Rear Hub Axle - M10 x 146mm - Y30K01200
£6.99 Inc VAT
Quick view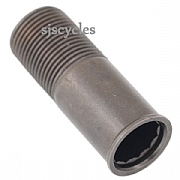 Shimano Deore FH-M510 Freehub Body Fixing Bolt - Y3BL03000
£2.99 Inc VAT
Quick view
Be the first to write a review
Feel free to leave a review of this product, good or bad it helps other customers with their buying decision.
Will this freehub work with an FH-HG50 hub? Thanks!
23 Jan 2021
Sadly not, only Shimano part code: 359 0400 will suit.

Thanks, 25.01.21
Can I use this with an FH-M450 hub?
04 Mar 2020
The hub is an Exage FH-M450, Uniglide freehub (6-sp). If not, are any other Hyperglide hubs that would do?
Sorry 6 speed cassettes and the spares for this hub are not available. I BELIEVE the hub you have is 130 OLN you could use either Shimano Sora FH-3500 Road Rear Hub 130mm - Black - 32 Hole (SJS Cycles part number : 38418) or Shimano Sora FH-RS300 Road Rear Hub 130mm - Black - 36 Hole (43099H36) with YOUR old spacers, plus the sprockets (and one spacer) from a new 7 speed cassette, copy and paste this link:
https://www.sjscycles.co.uk/cassettes-7-speed/
To use your existing 6 speed setup. LATER, if the shifter/mech failed you could then upgrade to 7 or 8 speed. RT 050220
Is there an 11 speed alternative?
31 May 2018
Hi is there an 11 speed freehub body that will fit on the M435 hub?
Hi there,

Unfortunately this would be the only freehub body that we have that would fit that hub Im afraid.

Thanks.
Will This Freehub Fit A Fh-M430 Hub And Is It Ten Speed
02 Sep 2016
the hub is a shimano fh-m430
Hi,

This freehub will indeed fit the FH-M430 hub and is compatible with 10spd cassettes.

Thanks.
Does This Part Comes With The Body Fixing Bolt ?
18 Oct 2015
as shown in the link ?

http://bike.shimano.com/media/techdocs/content/cycle/EV/bikecomponents/FH/EVFHM4352996A_v1_m56577569830708781.pdf
Hi,

The fixing bolt is included with this freehub body.

Thanks.
Will The Fhm435 Freehub Body Support 10S Cassette?
16 Jul 2015
Hi, I'm thinking to replace a FH M530 freehub with a FH M435 because the bearings on the 530 easily get gummed up. The FH M435 looks better sealed. My rear Wheel hub is FH R505A. If you think I'd be better off sticking with the 530, please let me know.

Many thanks
Hi,

If your hub is definitely the FH-R505A then you should be able to use this freehub body without any issues. It is compatible with 10spd cassettes as well.

Thanks.