Shimano WH-M565-R Complete Freehub Body - Y4CA98050
Manufacturer :
SJS Cycles part number :
Manufacturer part number :
Details
For use with Shimano WH-M565 rear hubs.

This Complete Freehub Body can also be used on the following rear hubs:

- Shimano WH-T565-R
- Shimano WH-T560-R

These are an "A" match which indicates that the parts are the same in materials, appearance, finish & size etc.

Genuine Shimano replacement part.
Related products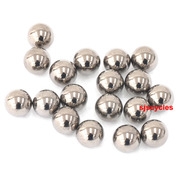 Shimano 1/4 Inch Steel Ball Bearings - 18pcs - Y00091310
£2.99 Inc VAT
Quick view
Shimano Deore LX FH-M580 Rear Right Sub Unit Rubber Seal - Y3C703000
£1.99 Inc VAT
Quick view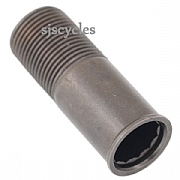 Shimano Deore FH-M510 Freehub Body Fixing Bolt - Y3BL03000
£2.99 Inc VAT
Quick view
Product Reviews (1)
Overall Product Rating 5 / 5
Outstanding!
28 Jul 2011
Shimano WH-M565-R Complete Freehub Body - Y4CA98050
I recommend this product
Cons
There is none that I have experienced
Pros
High Quality Parts they sell
SJScycles was the last hope to get this part that I could find in the UK after a lot of research in the InterWebs, and they had it in stock. Ordered and was swiftly dispatched. Extremely easy to fit with a 10mm Hex Wrench (also need Cassette Removal Tool) Very Impressed with SJScycles and will definitely come back in the future! A specialist company for the Masses!
Will this replace a FH-M563 freehub?
08 Sep 2018
The above freehub on my deore LX equipt old mtb has worn out. I can't find a new one anywhere and so I'm wondering if the FH-M565 will be compatible. Thanks!
Hi, this is not a replacement for the FH-M563. Thanks
Can I use this with Shimano 105 (9 speed) components?
10 Oct 2017
Hi I am trying to find a replacement for a seized freehub from my road bike with Shimano 105 components. How can I find the part number for my freehub to find a replacement? Thanks

Hi,

All Shimano 9spd cassettes fit tot he same size freehub bodies so there is not a compatibility issue there, but you will need to make sure you get the correct freehub body to match your hub as the fittings will differ. If your hub is a Shimano hub the hub code will be printed on the hub shell between the flanges, this should read something like FH-M585, WH-5700 or something similar. If you hub is made by a different company then you will need to go for a freehub body made by that company for your specific hub.

Thanks.
can i use this withformula CX-22, wich is an 11 speed
13 Jul 2017
Hi,

Unfortunately not, this freehub body is designed for a few specific Shimano hubs, you would need to go for the correct replacement Formula freehub body to match your Formula hub.

Thanks.