Shimano WH-RS10-R Complete Freehub Body - Y4DV98110
Manufacturer :
SJS Cycles part number :
Manufacturer part number :
Details
For use with Shimano WH-RS10 rear wheels.

This Complete Freehub Body can also be used on the following rear wheels:

- Shimano WH-RS80-A-C50-CL-R
- Shimano WH-RS80-A-C24-R
- Shimano WH-RS80-C50-CL-R
- Shimano WH-RS80-C24-CL-R
- Shimano WH-RS30-A-R
- Shimano WH-RS30-R
- Shimano WH-RS20-A-R
- Shimano WH-RS20-R
- Shimano WH-RS10-A-R

These are an "A" match which indicates that the parts are the same in materials, appearance, finish & size etc.

Genuine Shimano replacement part.
Related products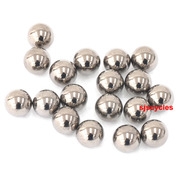 Shimano 1/4 Inch Steel Ball Bearings - 18pcs - Y00091310
£2.99 Inc VAT
Quick view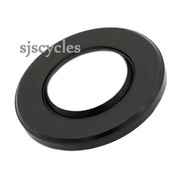 Shimano FH-M495-A Rear Left Seal Ring - Y3CR09000
£2.99 Inc VAT
Quick view
Product Reviews (2)
Overall Product Rating 3 / 5
Bearings As Good As New
16 Dec 2012
I recommend this product
needed this free hub due to pitting on old one, fitted with nes axle kit bearings now as good as new
Delivery Of Free Hub
06 Nov 2011
Cons
Delivery took a few days
Pros
Good delivery. Good product
SJS gave me exactly what I needed, a replacement free hub to save my Shimano wheel.
Local bakeshops couldn't help, told me Shimano had poor backward compatibility, but SJS delivered promptly, well packaged and no nonsense.
More a review of your service than this product, but hey.
Thank you.
Do u have in stock & do u ship to Australia
23 Aug 2018
Shimsno free hub Y4dv98110
Hi yes. Shipping will be £8 for international standard tracked
Will This Hub Fit An 11 Speed Cassette
19 Nov 2016
I'm having real issues trying to find suitable hub to fit my RS 80 wheel, any advice/ information, I'd be grateful
Thanks
Malcolm
Hi,

As the RS80 wheels were 10spd all of the replacement compatible freehub bodies will also be designed for 10spd cassettes I'm afraid.

Thanks.