Blackburn Cloudburst Full Cover Mudguard Set - 26" x 45mm - Black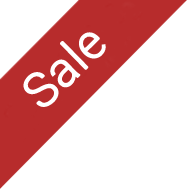 Manufacturer :
SJS Cycles part number :
Manufacturer part number :
Details
- Full coverage guards for a drier commute after the clouds have burst
- Super durable PET / aluminium laminate
- Easy installation with adjustable mounting clamps that won't damage fender
- Breakaway safety stay attachments
- Replaceable moulded rubber mud flap
- Available in 3 sizes; 700 x 35, 700 x 45 and 26 Inch x 45
- Blackburn no-quibble lifetime warranty
- Fits 26" MTB, Roadster, 1" to 1.75" and 1 3/8" bikes
Be the first to write a review
Feel free to leave a review of this product, good or bad it helps other customers with their buying decision.
Could these be adapted?
11 Nov 2019
I've been looking for ages for narrow 26" mudguards for my little Mercian. It currently has mudguards for a bigger bike so they are bent to fit (I didn't fit them!) They measure 45mm but are narrower where they go through the forks. Could I adapt these by carefully filing them narrower, if needed? I have seen mention elsewhere that you have adapted mudguards to fit on one model of bike but I couldn't find the blog post referenced. Thanks!
We probably would not recommend these in particular simply because they are a laminate and therefore will leave a rough edge. We would look to use an aluminium guard and crimp it in as needed.

Thanks - 12/11/19
Package size?
16 Feb 2019
Hello. I have a question regarding delivery: what is the size of the package? Does it fit within 55x40x23 cm? Thank you
The package size is not something we know until the product is purchased and packed, it is dependant on the boxes available to our packers so we could not say for certain.

Thanks - 18/02/19
Will these fit my 1998 Thorn Audax that was built around 26" wheels?
09 Jan 2019
My level top tubed 1998 Thorn Audax was built around 26" wheels as I'm short. I originally used Conti Grand Prix 26"x1" (25-559) tyres, but they're no longer made. I have recently been using Maxxis Detonator tyres of the same size, but after not many miles they puncture too frequently. I have some Conti Grand Prix 26" x 1 1/8" (28-559), but these foul the narrow SKS chromoplastic mudguards. I'm also considering Schwalbe Greenguard 26" x 1.25" (32-559) which are fatter still. Most 26" mudguards are aimed at very fat MTB tyres, and ideally I want the narrowest that will accommodate 28 or 32 mm wide tyres. The Gilles Berthoud mudguards are another option, but the shiny silver would be too bright on my orange bike(!), and the SKS black 26" guards are perhaps too wide.
Hi there,

These mudguards would fit absolutely fine. They do have a width of 45mm which is wider than what youre looking for but you will at least have clearance should you need it.

Thanks.
Will these fit a thorn childback voyager size m/xxs (might be s/xxs)? Old shimano XT v brakes fitted
25 Aug 2018
Will these fit a thorn childback voyager size m/xxs (might be s/xxs)? Old shimano XT v brakes fitted? Would something else be better?
If so would i still be able to fit a rear pannier for a work/laptop in future and what would you recommend?
Thanks
David
Yes these should fit fine, we generally fit SKS chromplastics.

Thanks