Schwalbe Marathon Racer HS429 Tyre - 16 Inch 305
Size
Manufacturer :
SJS Cycles part number :
Manufacturer part number :
Details
The fastest and lightest Marathon. Now in the highest Schwalbe category, Evolution Line. HD-Speed-Guard provides the highest level of puncture protection.. RoadStar Triple Compound for the best handling characteristics. Greater tread depth increases lifespan. LiteSkin sidewall.

Tech Specs:
- Type: Wired
- Version: Performance Line
- Compound: SpeedGrip
- Puncture Protection: RaceGuard
- Protection Level: 5
- EPI: 67
- Pressure (PSI): 55-85psi
- Max Load: 65kg
- Weight: 255g
Related products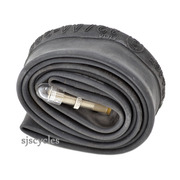 Schwalbe AV2 Schrader Tube - 350a/14" Tyres - 37-288 to 44-288 32-298 to 37-298 & 40-305
Now from

£4.99

Inc VAT
Typical RRP: £7.99
Quick view
Schwalbe DV2 Woods Tube - 14" Tyres - 37-288 to 44-288 & 32-298 to 37-298
Now from

£4.99

Inc VAT
Typical RRP: £7.99
Quick view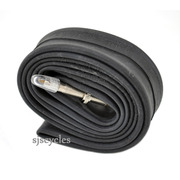 Schwalbe SV2 Presta Tube - 350a/14" Tyres - 37-288 to 44-288 32-298 to 37-298 & 40-305
Now from

£4.99

Inc VAT
Typical RRP: £7.99
Quick view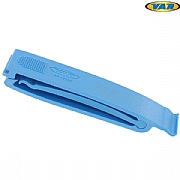 VAR Tyre Levers
£7.50 Inc VAT
Quick view
Be the first to write a review
Feel free to leave a review of this product, good or bad it helps other customers with their buying decision.
Dahon Special Edition ,tyre size 40 x 305
12 Sep 2020
What tyre size is a most suitable alternative as I cannot find this size listed anywhere?
Have a look at SJSC part: 23953 Schwalbe Marathon Original HS420. These are 47mm wide- 7mm wider than these you will need to check if you can fit these to your rims.


Can this fit K3 Plus 16" foldie
07 Sep 2020
My current Kenda tyre indicate 32-305
Hello- Before we can they if these will fit we should need to know the minimum and maximum widths that the rim manufacture recommends- this tyre is the correct 305 diameter but is 5mm wider which maybe too wide. Please check with the rim manufacture before purchase.
What is the minimum rim width quoted for this tyre?
27 May 2020
Can I use this with my Thorn Sherpa - or is 1.5 a bit narrow? I use on tarmac only.
08 May 2020
Schwalbe Marathon Racer HS429 Tyre - 16 Inch 305 x 1.5 inch wide
Hi, this is the 16" version so will be to small. 1.5 inch will be OK. You need the 26" size our part 27519S150. Thanks
Bob Ironman running buggy tyre and tube replacement
25 May 2019
Hi

I need to replace Kenda Sport 16x1.5 tyres on my Bob Ironman running buggy. Am I right in thinking these are a superior replacement?

What tubes do you sell to suit this tyre?

Thanks, Richard.
Yes this would be a good upgrade, the tube is either AV2 or SV2 depending on valve.

Thanks - 28/05/19
Trying to replace 37-305 tyres on a dahon EEZZ d3.
29 Apr 2019
Tried 47-305 but the gap between rim and forks was too small. I suspect these will fit and can't find a direct equivalent tyre on here.

Do you stock 37-305?
Will these for instead?
Hi, the only narrow 305 tyre we have is the Kenda Kwest K193 Tyre with Reflex - 16 x 1.25 Inch, 32-305 our part 44387. We have no 37-305. Thanks 29/04/2019
tyre for Dahon jifo
14 Nov 2017
Hi there
I need tyres for my Dahon jifo
my bikes rims has markings as ERTRO 305 X 15C
inner rim width 15C
section with 23mm-32mm
thanks a lot
Hi,

This tyre is slightly wider at 40mm than the 32mm maximum tyre width recommended for your rim so we would not be able to recommend using it.

Thanks.
Will This Fit A Standard Brompton Wheel?
10 Jan 2017
just looking for something bit lighter than standard Marathon, but not the Kojak.
Hi,

Unfortunately not, this tyre a 305 size 16" tyre where as the Brompton uses the 349 size of 16" tyres. This number is the bead seat diameter which is the internal diameter of the tyre so where it sits onto the rim. If you were to purchase one of these tyres it would not fit over a Brompton rim as it is smaller in its internal diameter.

Thanks.
Problems With Rim Size
22 Mar 2016
I have rims marked 305_21 will these tyres fit?
Hi,

These tyres should fit your rim absolutely fine.

Thanks.
Will This Replace My Burst 16X1.75 Tyre?
05 Nov 2014
hi, interested in SJS Cycles Part Number: 27516S150 schwalbe 16x1.5 tyre, but had probs before getting the right size tyre replacing a recumbent tyre Michelin 16 x 1.75 44x305. would like smoother & narrower tyre as a new replacement. can you confirm it will fit? need an inner tube too.
thanks
Hi,

It should fit fine, the 305 size is the most important number to match up and that's the same which means the tyre will fit over the rim correct. Providing you don't have a super wide rim then dropping to a 1.5" tyre should not cause you any issues. The inner tubes you currently have should be able to cope with the drop in size as inner tubes can do a range of sizes. If you do require new tubes we sell the Schwalbe tubes, its the size 2 (which can also do large 14" tyres) you need, AV2 (SJSC part 13009) or SV2 (SJSC part 13002) depending on whether you need Presta or Schrader valves.

Thanks.