Hutchinson Junior Tyre - Black - 650 x 28A 28-590
Manufacturer :
SJS Cycles part number :
Manufacturer part number :
Details
Great value recreational tyre for junior road and bikes
Related products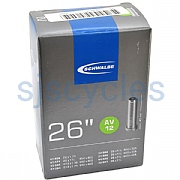 Schwalbe AV12 Schrader Tube - 650c/26" Tyres - 47-559 47-571 35-584 to 44-584, 32-590 to 44-590 & 32-597
£3.99 Inc VAT
Quick view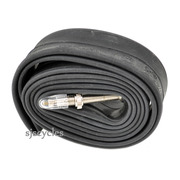 Schwalbe SV12 Presta Tube - 650c/26" Tyres - 47-559 47-571 35-584 to 44-584 32-590 to 44-590 & 32-597
£3.99 Inc VAT
Quick view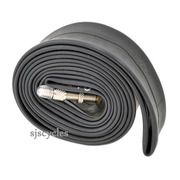 Schwalbe DV12 Woods Tube - 650c/26" Tyres - 47-559 47-571 37-584 to 44-584 32-590 to 44-590 & 32-597
£3.99 Inc VAT
Quick view
Be the first to write a review
Feel free to leave a review of this product, good or bad it helps other customers with their buying decision.
Inner tube query
17 Aug 2018
Sorry to pursue this further, but just checking - you advised that the Schwalbe Presta SV12 can be used with this 28-590 size tyre, but I notice that the various sizes for the inner tube appear to be 32-590. Will it fit this particular tyre? Many thanks!
Hi
Yes this is the SV12 is the tube we recommend for this tyre.
Thanks.
Which inner tube do I need to use with this tyre
16 Aug 2018
You helpfully advised that I can use this tyre with a Raleigh Ebony racing bike. The original inner tube also needs replacing and has the thin style of valve (sorry not to be more technical!). Please can you advise which inner tube I need? Thank you.
Hi

It sounds like you may have had Presta valve inner tubes, if so then you will need our item number 13007 which is the Schwalbe SV12. I hope this helps.

Regards
Can I use this tyre on a Raleigh Ebony Ladies Sport?
15 Aug 2018
I am trying to find replacement tyres and inner tubes for a Raleigh Ebony Ladies Sport racing bike. The bike is pretty old. The existing tyres have the dimensions 650 x 28A (28-590) and are thin racing bike style. I have tried one or two bike shops locally but with no luck. Any advice would be much appreciated.
Hi

Thank you for your enquiry. This tyre has the same measurements as your original tyres so would be a straight swap, we also stock the inner tubes as well depending on which type of valve you need these are at the bottom on the product page. We are a mail order company so would have no problems sending these out to you.

Regards
Are these tyres puncture resistant?
21 Jul 2017
Hello,

These tyres do not have any special aspects that will make them advertised as puncture resistant, however all tyres do offer some degree of puncture resistance.

Thanks.
Price Is Per Pair Or One Tyre?
26 Feb 2016
Hi,

All of our tyres are sold individually, so the price is just for the one tyre.

Thanks.
Tubes
13 Jul 2015
Hi
Do you have Schrader valve tube fit into these tyres. I you do please give the part number or email the link
Thank you
Hi,

The Schrader tubes that we sell that will be the best match for those tyres are the Schwalbe AV12. These are SJSC part number 3855.

Thanks.
Max Inflation Pressure Of Tyre ?
11 May 2014
Hutchinson Junior Tyre Black/Skinwall 650 x 28A
SJS #26398
Hi,

Unfortunately we don't have a maximum tyre pressure for them, but the recommend pressure is between 2 and 3bar or 30 and 44psi.

Thanks.