At St John Street Cycles we now operate as a mainly internet based mail order company. We keep a comprehensive range of quality components, accessories and apparel, retailing to a worldwide market. We aim to provide a fast and efficient service offering many products that are often difficult to find or 'special order only' from your local cycle shop.
We are also the home of Thorn Cycles Ltd the manufacturer of the very highly acclaimed range of Thorn touring bicycles.
The range includes the Thorn Rohloff hub gear equipped cycles, Thorn 26" derailleur geared touring cycles, Thorn Audax cycles, Thorn tandems and triplets. We always have in excess of 1000 frames in stock!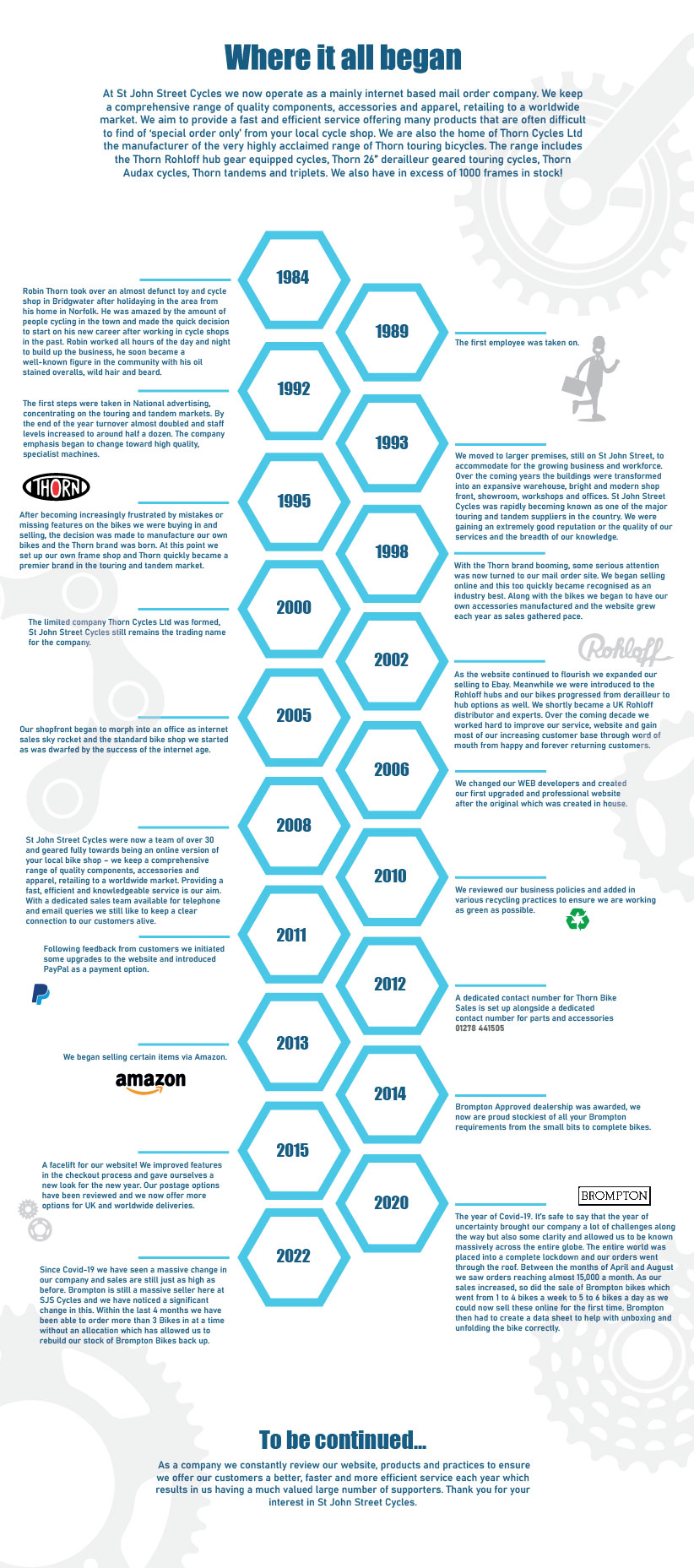 Environmentally responsible:
Here at St John Street Cycles we endeavour to be socially and environmentally responsible. In line with this aim we re-use packaging where possible within our warehouses and have companies collect any excess paper, cardboard and materials to be recycled and avoid such items ending up in landfills.
Batteries are also collected and recycled by the appropriate company. Throughout the warehouses we have a system of energy saving lights and motion sensored switches. We also have our own on-site collection points for plastic drinks bottles and cans used by staff members that we take to the recycling plant ourselves - small steps add to a greener future and is a subject we feel very strongly about.
Back To Top