Shimano 1/4 Inch Steel Ball Bearings - 18pcs - Y00091310
Manufacturer :
SJS Cycles part number :
Manufacturer part number :
Details
These 1/4" Steel Ball Bearings can be used on the following rear hubs:

- Shimano Ultegra WH-6700-G / WH-6700
- Shimano 105 WH-5600
- Shimano WH-RS80-A-C50-CL
- Shimano WH-RS80-C50-CL
- Shimano WH-RS80-C24-CL
- Shimano WH-RS80-A-C24
- Shimano WH-RS610-TL
- Shimano WH-RS61-TL
- Shimano WH-RS31
- Shimano WH-RS30
- Shimano WH-RS21-CL
- Shimano WH-RS20-A / WH-RS20
- Shimano WH-RS11
- Shimano WH-RS010
- Shimano WH-RS10-A / WH-RS10
- Shimano WH-RX31 / WH-RX05
- Shimano WH-R580
- Shimano WH-R561
- Shimano WH-R560
- Shimano WH-R550-650c / WH-R550-T / WH-R550
- Shimano WH-R540
- Shimano WH-R501-A / WH-R501-30 / WH-R501
- Shimano WH-R500-A / WH-R500
- Shimano WH-M765
- Shimano WH-M565
- Shimano WH-M540
- Shimano WH-M535
- Shimano WH-M505
- Shimano WH-MT68
- Shimano WH-MT66-29 / WH-MT66
- Shimano WH-MT65
- Shimano WH-MT55-29 / WH-MT55
- Shimano WH-MT35-275 / WH-MT35-29 / WH-MT35
- Shimano WH-MT15-A-275 / WH-MT15-A-29 / WH-MT15-A
- Shimano WH-MT15
- Shimano WH-T565-A / WH-T565
- Shimano WH-T560
- Shimano Ultegra FH-6700 / FH-6600 / FH-6500
- Shimano 105 FH-5800 / FH-5700 / FH-5600 / FH-5501 / FH-5500
- Shimano Tiagra FH-4600 / FH-4500 / FH-4400
- Shimano Sora FH-3500 / FH-3300
- Shimano Claris FH-2400
- Shimano FH-2200
- Shimano FH-R505-A / FH-R505
- Shimano FH-R080 / FH-R050
- Shimano Deore XT FH-M765 / FH-M760 / FH-M756-A / FH-M756 / FH-M755 / FH-M752 / FH-M750-N / FH-M750 / FH-M737-A / FH-T780
- Shimano SLX FH-M675 / FH-M665
- Shimano FH-M629
- Shimano Deore FH-M615 / FH-M595 / FH-M590 / FH-M555 / FH-M535 / FH-M530 / FH-M525-SL / FH-M525-A / FH-M525 / FH-M510 / FH-T610
- Shimano Hone FH-M600
- Shimano Deore LX FH-M585 / FH-M580 / FH-M570 / FH-T675 / FH-T670 / FH-T665 / FH-T660
- Shimano FH-M529
- Shimano FH-M526
- Shimano Alivio FH-M4050 / FH-T4000 / FH-MC18
- Shimano FH-M495-A / FH-M495
- Shimano FH-M475
- Shimano FH-M435
- Shimano FH-M430
- Shimano FH-M3050
- Shimano Acera FH-M330
- Shimano Nexave FH-T400 / FH-T300
- Shimano FH-RM70
- Shimano FH-RM66
- Shimano FH-RM65
- Shimano FH-RM60-8
- Shimano FH-RM40-8 / FH-RM40-7
- Shimano FH-RM35
- Shimano DX FH-MX66
- Shimano Nexave FH-IM70 / FH-IM45
- Shimano Nexus FH-IM40-NT
- Shimano FH-HF08
- Shimano Capreo FH-F700
- Shimano Altus FH-CT91
- Shimano Nexave FH-C901 / FH-C900 / FH-C810 / FH-C501 / FH-C500
- Shimano C-Series FH-C201
- Shimano RSX FH-A416

These are an "A" match which indicates that the parts are the same in materials, appearance, finish & size etc.

Genuine Shimano replacement part.
Related products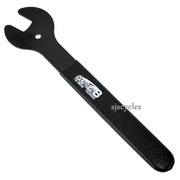 Super B Cone Spanner
£3.50 Inc VAT
Quick view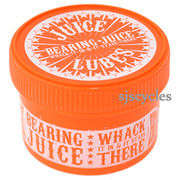 Juice Lubes Bearing Juice Grease - 150 ml Pot
£5.99 Inc VAT
Quick view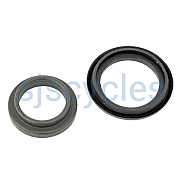 Shimano 105 FH-5500 Rear Right Axle Spacer & Seal Ring - Y32X98020
£2.99 Inc VAT
Quick view
Product Reviews (18)
Overall Product Rating 4.7 / 5
03 Jun 2020
I recommend this product
As described perfect for refurbishing my hubs
Usual Shimano Quality
22 May 2020
I recommend this product
Used in conjunction with a cone and seal ring to repair a rear hub. Top quality.
Great balls of fire!
17 Aug 2019
I recommend this product
Spot on, work great. New serviced winter wheels are very quiet and running smooth
24 May 2019
I recommend this product
ball bearings that do the job. No shops stock them since 'everyone has sealed bearings now'. Thanks SJS
Perfect
27 Oct 2017
I recommend this product
Couldn't get these bearings on other well known online bike shops so 5 stars for having them in stock.
More bearings than needed are supplied as well.
13 Sep 2017
I recommend this product
Pros
Pack contained more than I needed until I dropped them
Round & shiny what more could I ask for
Perfect
29 Jul 2017
I recommend this product
Another great product from sjscycles. Tough to find this part, but got it here again. Brilliant service.
Balls......
10 Jun 2017
I recommend this product
Well what can I say, bearings from my hub, fitted okay. Fast delivery from SJSC.
21 Feb 2017
I recommend this product
Good quality item
15 Nov 2016
I recommend this product
Top quality product and helpful service once again
16 Aug 2016
I recommend this product
Does as they say on the tin.
Great service BY SJS cycles :-)
Shimano Ball Bearings
27 Aug 2013
I recommend this product
Cons
Have to be careful not to lose one
Pros
Hub now runs very smoothly
Replaced ball bearings in a very old 105 freehub fh1056.
Bargin Bearings
18 Jan 2013
I recommend this product
Got these to replace my rear wheel bearings on my road bike (700c Freewheel )
Delivered within a couple of days, bearings are very good quality and my rear wheel is now spinning like new.
Was really easy to do, tip: Only undo the side opposite to the cassette...but you already knew that!
Balls!
27 Nov 2012
Enough to do one wheel (9 per side) at approx twice the price of the generic version still not expensive. Wheels now spinning great again.

Nice Shiny New Balls! Just What Everyone Needs... For Their Hubs.
26 Aug 2011
I recommend this product
Pros
Shiny new balls work better than pitted balls.
I got these to rebuild a Shimano rear hub. Amazing the difference new balls make. Do the job properly and replace any pitted cones or races and you won't know yourself. Your bike will just keep going and going like a young bike.
Mr
21 Jul 2011
I recommend this product
BALL BEARINGS SHIMANO THEY DID THE JOB, WE ARE ROLLING AGAIN.
Shimano 1/4 Inch Bearings
18 May 2011
I recommend this product
Bought at the same time as a rear hub. Seemed the sensible thing to do. There was some comfort from the fact they were Shimano branded.
Shimano 1/4 Inch Ball Bearings.
08 Apr 2011
I recommend this product
Cons
Price for named brand,
Pros
New, shinny, not pitted, round, correct size,
These came in a small clear plastic bag with Shimano written on it. There were 18 bearings which was plenty for my rear hub which had 9 and 7. being new theses are round and shinny unlike the bearings they replaced.
Can I use these bearings to my front hub Shimano HB-RM35
12 Dec 2020
The Hb-RM35 uses Steel Ball Bearings (3/16") 20 pcs. As such this part is not compatible. SJS part 28187 is what you need.

Hope this helps!

JK 14.12.20

How many bearings in RS20 wheel?
11 Mar 2020
I forgot to count how many bearings were in each side of the rear wheel (amateur mistake). What's the answer please?
Hi, 11 each side. Our part 28187 Thanks 12/03/20
Can I use this with Shimano 600?
08 Dec 2018
Have you got a more specific hub or item part code?

Thanks - 14/12/18
Can these be used on the front hub as well (shimano RS 11)?
09 Sep 2017
Hi,

Unfortunately not, most front hubs including your RS11 use 3/16" bearings fro the front. The part you need is SJSC part number 28187.

Thanks.
Can I Use These With Shimano Rs81 C50 Please?
12 Jun 2017
Hi,

These would be suitable hubs for use on your rear wheel. The front wheel would take 3/16 bearings instead.

Thanks.
Can I Use These On A Shimano Fh Rm30 Rear Hub (Which I Cannot See In The List) Please? Thanks Eddy
20 Jul 2016
Thanks
Hi,

Although not shown on the list, these bearings are fine for use with the FH-RM30 hub you have.

Thanks.
Shimano Xt Deore Hubs
08 Jan 2016
I have an MTB with Shimano XT Deore hubs and need to replace the ball bearings front and rear, grateful if you would let me know the part numbers to order.
Hi,

Providing you have the quick release versions of the Deore XT hubs, then these bearings you have left this question on (1/4" bearings SJSC part 19557) are suitable for the rear hub and for the front you need 3/16" bearings which are SJSC part 28187.

Thanks.