Tektro RL520 Aero V Brake Levers - Silver
Manufacturer :
SJS Cycles part number :
Manufacturer part number :
Details
For road drop bars with V brakes. Forged alloy and road racing lever, -compatiable with linear pull brakes (MTB V brakes), designed for adult bikes with quick release and return spring, - for handlebar diameter of 23.8mm or 24.2mm.
Related products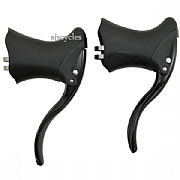 Tektro RL520 Aero V Brake Levers - Black
£24.99 Inc VAT
Quick view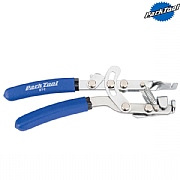 Park Tool BT-2 Fourth Hand Cable Stretcher
£54.99 Inc VAT
Quick view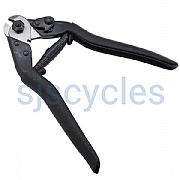 Quality Cable Cutters
£15.99 Inc VAT
Quick view
Product Reviews (5)
Overall Product Rating 4.8 / 5
25 Nov 2020
I recommend this product
Cons
Non that I have experienced after several long rides.
Pros
Look good, work well, fitted easily and good quality.
Exactly what I needed and are working as I expected. I have already endorsed them with other cyclist's.
Excellent function and value.
04 Mar 2019
I recommend this product
Put these levers on the 2002 Thorn Adventure 531 tandem we bought last spring, allowing a V brake rear in place of tricky Suntour SE and removal of a travel agent fitted at the front by the first owner. I used noodles with adjusters in both cases.
With a change of bars and these big lever hoods reach is greater than before so I've gone for a shorter stem
Braking is now very powerful both ends and the simplicity of the brake lever and bar end gear lever arrangement is attractive for a coupled bike were the cables go slack when the bike is split.

Simple Construction, Comfortable, Clever
03 Apr 2012
I recommend this product
The cable quick release is handy since it allows for quick wheel removal (changing a flat tube, regular maintenance).

Flared/curved levers makes for a nice feel to when braking from the hoods. The rubberish hood grips/covers seem to be of good quality.

Overall the construction is simple, rigid and I'm not surprised if these will last for a long time.
V Brakes And Drop Bars
16 Aug 2011
By far the cheapest option, but with no snags, so why pay more? They give strong braking with plenty of feel. I find the hoods comfortable. They were easy to fit, look good and are well made.

If you're fitting drop bars to a flat barred bike, don't forget you'll need longer cables and in line adjusters too.
Excellent Cost-Effective V-Brake Lever For Drops
20 Oct 2010
I recommend this product
Pros
cheap, well made, well designed
From other sites, it appears that this lever is virtually identical to the similar Cane Creek lever, but at a lower cost. It works perfectly with the v-brakes on my bike (Avid) and has some useful features - a button to release the tension on the brakes for easy wheel removal, and "flared" levers which make for a more comfortable feeling when braking from the hoods. I am very impressed.
Are these compatible with cantilever brakes??
17 Jan 2022
Thank you for your enquiry, these are suitable for V-Brakes only as they are linear pull

WD 18/01/22
Are tekro rl340(396451) brake levers marked L and R at the end of levers.
06 Sep 2019
Hi
Thank you for your enquiry. Both the Tektro RL520 & RL340 have the handing stamped on the back of the levers, it appears as BR & BL.
Kind Regards. 12/09/19
Will they work with canti brakes?
30 Jul 2019
Will they work with canti brakes Tektro CR720 ?
Hi, these are V brake levers so the length of cable pull will be wrong for canti brakes. Thanks
Tektro Rl520 Aero V Brake Levers
23 Aug 2016
Hi, may i know this Tektro RL520 Aero V Brake Levers can use for Avid BB7(MTBversion) disc brake?? Thank You
Hi,

V-Brakes and MTB cable disc brakes use the same cable pull so these levers should be fine for use with your Avid BB7 MTB disc brakes.

Thanks.
Replacement Hoods For This Item?
28 Apr 2015
I've a pair of these levers on which the hoods have been attacked by rodents whilst the shed over winter. Which of the wide range of rubbers you stock would you say is best fit to replace these, or did i miss Tektro items in my search ?

Thanks.
Rich.
Hi,

Unfortunately there are not any replacement hoods available from Tektro's UK supplier for these levers so we are not able to order any. I am not aware of any compatible alternatives that we have in stock either I'm afraid.

Thanks.