Avid BB7 MTB Front / Rear Cable Disc Brake - Graphite - G2CS 6 Bolt Rotor - 160 mm
Manufacturer :
SJS Cycles part number :
Manufacturer part number :
Details
- Inboard and outboard adjuster knobs for simple, tool free pad wear adjustments
- Tri-Align caliper positioning system
- Integrated cable stop
- Spring tension adjustment
- G2CS rotor
- Compatible with all Avid Levers
- Weight: 329g

Includes:

6 Bolt 160mm Rotor
IS to POST 160 Adapter & bolts

Useful note:
When installing new mechanical disk brakes, or mechanically actuated hydraulic disk brakes- we always recommend using non compression outer cables- such as Jagwire KEB-SL outer cable, as well as a new high quality inner cable. Metal cable ferrules are suggested. Also, ensure that when the outer cable is cut- the cut is clean and the internal is not distorted as to snag the inner cable.
Related products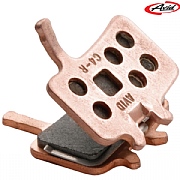 Avid Juicy / BB7 Disc Brake Pads - Organic
£17.99 Inc VAT
Quick view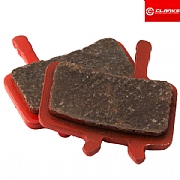 Clarks Avid Juicy / BB7 Sintered Disc Pads
£6.99 Inc VAT
Quick view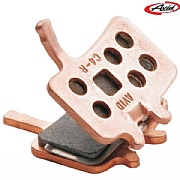 Avid Juicy / BB7 Disc Brake Pads - Standard
£17.99 Inc VAT
Quick view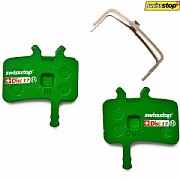 Swissstop D17 Organic Disc Brake Pad - Avid Juicy 3/5/7/Ultimate & BB7 Mechanical
£20.99 Inc VAT
Quick view
Product Reviews (2)
Overall Product Rating 4 / 5
Great Mechanical Disc Brake Kit
26 May 2021
I recommend this product
Pros
No hydraulic hassle so messy to fix and reliably simple
Used it before on retro fit and always find them easy to fit and work well.
Northernwalker
19 Mar 2012
I recommend this product
Pros
Easy to adjust, easy to fix on the road
Require care setting up, but the ease of adjustment and performance of these brakes make them a viable alternative to V or cantilever systems for touring and rough riding. Really need good cable housing to avoid that slightly mushy feel. Take a while to bed in.
Is the included adaptor for front or rear?
08 Jun 2021
If I've read this right, the caliper can be used front or rear and is a postmount fitting. It comes with an adaptor, to suit IS frames or forks.
So is the included adaptor for front or rear wheel, or will it work with either?
Thank you for your enquiry, yes adaptor will work with both front and rear

WD 08/06/21
Is this a pair of calipers, or will I need to add two to the basket?
12 Jul 2019
This is a single caliper.

Thanks - 12/07/19
Can I fit this easily on the rear of my 2012 Nomad MK2?
09 Oct 2017
I know I can use it, since I have the disc Rolhoff already fitted, my question is when fitted how much will it interfere with the Thorn rack that I use? Are they compatible?
Hi,

This brake can be used with your Thorn Nomad, it may however interfere with your rack so you may need to fit a longer bolt and some spacers to allow the rack to clear the brake caliper.

Thanks.
Ball Bearing Size.
08 Mar 2017
Could you please indicate the size of the 3 ball bearing in the internals. Mine have been blackened and pitted by repeated exposure to salt water. Replacements needed.
Many Thanks.
Hi,

There aren't any bearing spares produced by Avid for these brakes and we have unfortunately never taken one apart to have measured what size the bearings are. We may have some generic bearings that would work if you're able to measure them? If you're not able to measure them then you can send them to us and we can measure them for you. If the bearings are this worn and pitted it may be worth checking the surfaces the bearings run against as if they are pitted and worn also then new bearings may not be helpful.

Thanks.
Can The Cable Outlet Be Altered
31 Jul 2015
Does the TriAlign calliper positioning system mean the cable input/outlet can be rotated in different directions (60 deg turn)
is it much larger than the Avid BB5
Hi,

Unfortunately the position of where the cable runs through cannot be changed. The TriAlign design is designed to have multiple ways of adjusting the main body of the calliper so you can eliminate all brake rub. The actual size of the calliper will be very similar to the BB5.

Thanks.