Jtek Shimano Pattern 70 mm Dual Pivot Brake Bolt Cr-Mo for Nut Conversion
Manufacturer :
SJS Cycles part number :
Manufacturer part number :
Details
This long bolt enables you to convert your Shimano or Tektro allen key dual pivot brakes to nut fitting for older traditional frames. The new front brake becomes the rear, the rear bolt is swapped out for this extra long one to become the front.
Note; you'll need to reverse the brake blocks so the open ends face to the rear. You'll also need M6 nuts and relevant moon washers but these may well be available from your existing brakes.
Works with Shimano RX-100, R-450/1, BR-3400, BR-5500, BR-5600, BR-6600 etc plus Tektro R-536 etc.
We suggest you use Thread lock when fitting this bolt.

PLEASE NOTE: Does not fit with the newest Shimano brake callipers found with their 11spd groupsets. These Include Dura Ace BR-9000, Ultegra BR-6800 / BR-6700 and 105 BR-5800.
Related products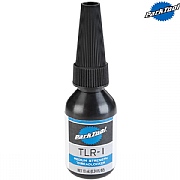 Park Tool TLR-1 Threadlocker - 10 ml Bottle
£15.99 Inc VAT
Quick view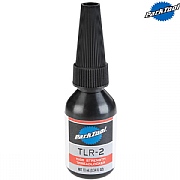 Park Tool TLR-2 Threadlocker - 10 ml Bottle
£15.99 Inc VAT
Quick view
Dia Compe DC58 1/2 Moon Washer - Rear - Each
£1.20 Inc VAT
Quick view
Dia Compe DC56 1/2 Moon Washer - Front - Each
£1.20 Inc VAT
Quick view
Product Reviews (11)
Overall Product Rating 4.8 / 5
good conversion option
03 Nov 2021
Pros
good renovation option
Be aware this is m7 and m6 threaded. Some TEKTRO brakes use a m8 to m6 thread and will not accept it . For example Tektro R559. The brake example i use already has nut as opposed to allen key fitting. If however you are considering a purchase with a view to converting a rear 559 to a front with this part Do not it will not work
An excellent product
09 Oct 2019
I recommend this product
This bolt enabled me to use modern brakes on my vintage Ron Cooper frame. It has enough length for a front mudguard too.
Fits Campag
30 Nov 2018
I recommend this product
This bolt fits current model Campagnolo Veloce brakes just fine, and I am looking forward to modern dual pivot stopping power on my 1987 vintage road bike. Measurements match Dia-Compe BRS-100/101 as well, another strong modern dual pivot brake to add to the list of suitable conversion subjects. Easy to fit once you work out a safe and quick way to dis-engage and re-engage the brake spring.
Does just what it needs to
14 Feb 2018
I recommend this product
Put on a very old bike with some newer tektro calipers. Does the job, you don't need to spend any more.
worked well for me
22 Sep 2017
I recommend this product
Pros
new brakes on our bite without drilling
Used it to put a set of ultegra 6600 calipers on my 1984 Bridgestone.
Works Perfectly On Vintage Campagnolo Avanti
10 May 2017
I recommend this product
Pros
Good strong alloy, well finished, seems universal
Seems pricey for just a bolt, however this enabled the installation of some dual pivot Campy brakes on my vintage Raleigh Eclipse - probably the best upgrade I've done. Though for the price, I would appreciate if this came complete with a nut, a spring washer and a set screw (it's best to replace these together with the bolt, or any other time the brakes are overhauled).
Works On The Miche Performance Brake
22 Feb 2017
I recommend this product
Pros
Appears to be fairly universal ?
Bought this on the off chance it would fit the Miche Performance calliper. All assembled OK and appears to work fine but have not fitted to bike yet.
Works!
21 Oct 2016
I recommend this product
Cons
Flat bolt head may not match your existing calipers
Pros
Quality, neat solution to a common problem
Used on a shimano 600 arabesque caliper. Simple to disassemble and reassemble and pre treated with thread lock. Brilliant!

Only minor quibble is the front bolt head on my brakes and many other vintage brakes is conical whereas on this it's flat. It minor and given that the point of these is to put newer brakes on older frames this won't be an issue for most situations. Just unlucky with my particular combination!

Great product and usual good service
Worked Perfectly
13 Jun 2016
I recommend this product
Pros
The new brakes look great. No drilling of the brake arches required.
This product worked exactly as promised with Shimano Tiagra dual pivot brakes. The set screw under the brake arch had to be undone first using a small allen key. Releasing the spring allowed the original brake bolt to be easily swapped out. Once the brake spring was back in place, fitting the brake was straightforward.
Good Product
23 Aug 2012
I recommend this product
Took a while to disasemble the Tecktro brake but once done the bolt fitted perfectly to upgrade my 1967 Moulton. very prompt delivery, thank you SJSV
Success!
24 May 2011
I recommend this product
Pros
Unique solution to modernise brakes on a classic frame
Care is needed in disassembling and reassembling the brakes, but I was successful with a Tektro front in about 30 mins. Trick is to use some long handled pliers to refit the spring. Bolt length was exactly right for my classic Holdsworth.
Can I use this on a Tektro R559 rear brake?
21 Dec 2020
I am working on refurbishing my old bike and I have got a new pair of Tektro R559 long reach road calipers brakes.

The front pair goes to the back and I am only left with the Rear brake for the front. The short mounting bolt is too short and Can this product be used to replace the existing short bolt?
Sadly we cannot confirm this as we do not have stock of the R559 calipers to test this with.

Thanks, 31.12.20
Will this work with the Shimano BR-3500 brake caliper?
11 Jul 2020
As we cannot test this, we cannot confirm compatibility however as they are very similar to the be 3400 I would say they will be compatible.
rear brake on the front?
29 Jun 2020
Does the rear caliper have to be mounted on the front with this bolt? If so why?

The front brake has the right length bolt to become the rear, and the rear bolt is replaced for this.

If you simply fit this to the front brake, that would work, and the rear would stay as fitted currently.

Thanks - 30/06/20
Will this work with Shimano br6700 brakes. Thanks
01 Mar 2020
Hi, unfortunately it will not work. Thanks 07/03/2020
Can I use this with a BR-R451 if my crown fork is 35 mm.
27 Feb 2020
Hi,
I've been looking for this item! How much length of the bolt remains when mounted in a Shimano BR-R451? My crown fork is 35 mm wide.
Can you give me a hint of the cost of getting it (bolt 2 x BR-R451) delivered to Sweden?

Regards, Crister
We have not personally fitted to that brake so unfortunately do not know!

Thanks - 03/03/20
Can I use this with Shimano BR5700 calipers
16 Feb 2020
Can you also confirm that there should be a bit of extra length to accommodate fixings for front mud guard?
Yes, this should be suitable for BR5700. The excess will be dependant on the thickness of the fork crown.

Thanks - 17/02/20
Can I use it with Campy brakes from the late '90?
30 Jan 2020
Hi, can I use this to convert any Campagnolo dual pivot caliper late '90, like Veloce, Chorus or Avanti? Thanks
Hi,

unfortunately, we do not stock any Campagnolo brakes so we have no means of testing whether or not these bolts would work.

Thanks.
Can I use this to convert BR-7800 rear to external nut fit?
02 Dec 2019
Yes, this should be suitable.

Thanks - 03/12/19
Will this fit a Shimano BR-R650 caliper?
04 Sep 2019
Hi
Thank you for your enquiry, yes this bolt will work with the Shimano BR-R650 caliper.
Kind Regards
Can I use this with Shimano BR-1055, 105SC?
10 Apr 2019
Yes this will be suitable.

Thanks - 12/04/19
Can I use this with Diacompe BRS 101
04 Jun 2018
Can I use this with the Diacombe brs101 which is not the nutted version of yours, but the ones with "modern" Allen key compatible screw? Does it make any difference, wether it is used with the front or rear brake?
Hi there,

This will fit fronts or rears, and may well fit the BRS 101 but we have not tested it.

Thanks
Can I use it on the Claris dual pivot brake? BR-R2000
11 Jan 2018
Hi there,

Yes this should work with your brakes.

Thanks
can i use this with my tektro r369 front brake?
08 Jan 2018
Hi there,

Your caliper is similar the to R-536, so its possible that this will work but we have not tested it.

Thanks
Thread dimensions?
19 Oct 2017
I cant find a specification for this bolt, but are the dimensions around

Upper thread (closest to head)- M7
Lower thread - M6
Head diameter - about 11,5mm

Thank you!

Hi,

You are correct on all accounts, the two threads are M7 and M6 and the head is 11.5mm in diameter.

Thanks.
It Will Work With Converting My Rear 7900 Calliper To A Front One?
23 Feb 2017
I want to use my rear one as a front calliper, a longer washer won t work because my thick carbon fork layer covers the whole fixing screw/bolt so my last chance would be to replace my short bolt with a longer one, would this product help me?
Hi,

Unfortunately this bolt will not work for your needs. It is not compatible with Carbon forks as these use a recessed nut for fitting where as this bolt is designed for old steel forks that took an externally fitting nut. You can however purchase a front pivot bolt assembly replacement for your brake allowing you to use these for the front. Depending on the length of recessed nut you require our part numbers for the items are 29926, 29927 and 29928.

Thanks.
Would This Work On A New Campagnolo Veloce Calliper?
31 Dec 2016
Hi,

Unfortunately we do not stock any Campagnolo brakes so have no way of testing these bolts with a set of Veloce calipers so can't say for sure if it will work or not I'm afraid.

Thanks.
Would This Fit The Shimano 7900 Dura Ace Calipers
06 Jun 2016
Do the dura ace 7900 brakes use a different bolt or would this fit?
Hi,

The bolt style on the BR-7900 Dura Ace brakes is the same so you should be fine to use this with your brakes.

Thanks.
Will It Fit Shimano Tiagra Br-4600?
28 May 2016
I have refurbished an old road bike and bought new Shimano Tiagra BR-4600. Unfortunately the locking nut has a to large diameter to go into the fork. The bolt provided with the brakes are not long enough to go through the fork. Therefore, I need a bolt like this, if it will fit Shimano Tiagra BR-4600?
Hi,

This bolt should be fine for use with the Tiagra BR-4600 brakes.

Thanks.
Compatible With Miche Performance 57Mm Drop Brakes?
11 Mar 2015
I've taken apart the Miche caliper and the original short bolt does appear to be of a very similar design (but shorter), however was wondering if you could confirm this?
Hi,

As we've never sold Miche brakes I can't know for sure I'm afraid. The best way to check is to measure your current bolt, this one is 70mm in length.

Thanks.
Will This Work With The Shimano Tiagra B R451?
14 Jan 2015
Hi,

Yes this should work fine with any of Shimano's Calliper brakes that use a single pivot bolt fitting.

Thanks.
Will This Work With Sram Apex Brakes?
18 Aug 2014
If not, is there a Sram equivalent?
Hi,

Unfortunately I don't know if this bolt would work with a set of Sram brakes as we don't have any Sram brakes to test it with. This is the only version we have I'm afraid.

Thanks.
Will It Fit?
27 Feb 2014
Are the models listed the only ones this bolt would fit or would it work with some other new Tektro dual pivot calipers for old bike brake conversion?

Many thanks!
M.
Hi

There shouldn't be any issues with using this with the newer Tektro calipers or newer Shimano versions, the list that we have online is out of date & needs to be revised.

Regards

Jamie
Tektro Shimano Pattern 70 Mm Dual Pivot Brake Bolt Crmo
11 Jan 2014
I need a bolt longer than the 45mm bolt supplied to attach SKS mudguards to a cross bike with cantilever brakes. Will this product do the trick ? Do you have a bolt that is between 45mm and 70mm ?
Hi,

In theory you could use this bolt for this although it is really not the purpose it was originally designed for. We don't have any that are directly designed to replace the bolts on caliper brakes.

Thanks.