Jtek Bicycle Cable Oilers 4mm Black
Manufacturer :
SJS Cycles part number :
Manufacturer part number :
Details
These Cable Oilers are designed to be fitted to both gear and brake cables to make maintenance super quick and easy. Regular cleaning and lubrication will improve gear and brake function, and greatly increase your cable lifespan.

By moving the O ring out of the groove and along the outer cable they allow your inner cables to be easily cleaned and lubricated using and aerosol dispensed lube such as WD40 or GT85.
Rolling the O ring back onto the oiler seals the lubricating hole.

Very light at 1 gram each.
3 in a pack.
Related products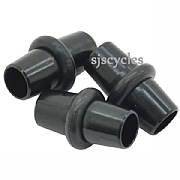 Jtek Bicycle Cable Oilers 5mm Black
£4.99 Inc VAT
Quick view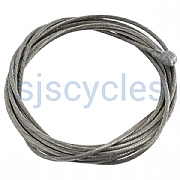 Shimano Pear Nipple Brake Inner Cable Wire - ROAD
£1.99 Inc VAT
Quick view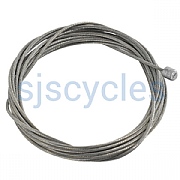 Shimano SIS 1.2 mm Gear Inner Cable Wire
£1.99 Inc VAT
Quick view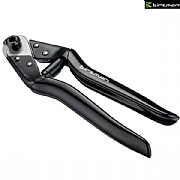 Birzman Cable Cutter
£16.99 Inc VAT
Quick view
Product Reviews (1)
Overall Product Rating 2 / 5
A disappointing fault in this product
15 Aug 2017
Seems a great idea for maintaining cable performance, but unfortunately the injection hole is too small for a GT85 straw, a rather elementary error. I had to rub down the end of the straw with sandpaper for it to work. Something Jtek ought to be aware of.
SJS Customer Service:
Hi, thank you for the feed back. The lube hole in the oiler is 2mm diameter which at the time of specification was suitable for some brands of lubricant. We have just measured the straws from GT85, 3 in 1 and Pedros. They are all 2.15mm diameter. The next production run will have 2.2mm holes to accommodate these brands.
Are the 2.2mm hole versions of the cable oilers available yet, please? (Both for the 4mm and 5mm)
26 Sep 2018
Sorry, not for some months
do the cable oilers you are currently selling have 2.0mm lube tube hole or 2.2mm?
07 Dec 2017
Hi there,

We currently still have the 2.0mm drilled batch, they are still perfectly usable if you are careful with the lubrication!

Thanks