Jtek Double Control Brake / Gear Cable Splitter
Manufacturer :
SJS Cycles part number :
Manufacturer part number :
Details
The Double Control model L (long pull) is a cable splitting device with 2 applications:

1) It allows you to combine two shifting levers for control of shifting your bike. People with clip-ons can now shift while riding in their aerobars just like the people with dedicated time trial bikes, plus they can also still use their drop bar shifter too!

2) It allows the addition of an extra brake lever when using V brakes or mechanical disc brakes.

- Super lightweight, only 16 grams.
- Maximum cable travel 27mm
- Best of both worlds: shifting in aero position or using dropped bar shifters.
- Clean and small design.
- Works with both front and rear shifters.
Related products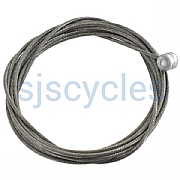 Shimano SLR 1.6mm MTB Brake Steel Inner Wire - 2050mm
Now from

£1.99

Inc VAT
Typical RRP: £5.99
Quick view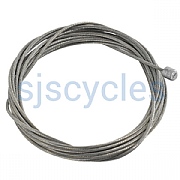 Shimano SIS 1.2 mm Gear Inner Cable Wire
£1.99 Inc VAT
Quick view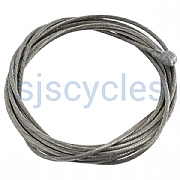 Shimano Pear Nipple Brake Inner Cable Wire - ROAD
£1.99 Inc VAT
Quick view
Be the first to write a review
Feel free to leave a review of this product, good or bad it helps other customers with their buying decision.
What is the difference between Jtek MPN 38821 and 19040
11 Mar 2021
I see both are quite similar. Please advise.

https://www.sjscycles.co.uk/cables/jtek-doublecontrol-l-usa/

https://www.sjscycles.co.uk/cables/jtek-doublecontrol-l/
Hi
Double control USA was manufactured in the US, this one '19040' is manufactured in Asia. There is no other difference apart from colour.
Thanks
Contact Details for the Company?
26 Oct 2019
Do you have these? There doesn't seem to be any way of contacting them through their website. I'd like to ask them if they could do a special for me.
Can I use this in Reverse?
11 Aug 2019
Basically, I need to control two brakes using one lever (lost right arm in accident). Could this be used in reverse to allow that? Also, can you confirm that one of the cables is continuous (runs uninterrupted from lever to brake)? I'm using a Primo Pervert ATM, which is a discontinuous-cable solution, so not ideal.

Cheers,

Tim
No, can't be used in reverse. You need either Problem Solvers Cable Doubler 1.2 (SJS Cycles part number : 18243) or SJSC Twin Cable Pull Brake Lever for Straight Bars - Right (SJS Cycles part number : so104897)
Is this one or a pair?
10 May 2019
Hi there,

They are sold individually.

Many thanks.
Double Control Model L Compatibility With Short Pull Brakes
30 May 2017
Hello! Does the Double Control model L work essentially the same as the Double Control model S, the only difference being the model L facilitates an overall longer cable pull? I'd like to purchase the Double Control for my cantilever brakes and was considering buying the L version for the sake of future proofing my setup, should I switch to long pull brakes later. More simply put, does the Double Control L work for short pull brakes as well?
Hi yes this will be fine. Thanks
Double Gear Shifters
03 Apr 2017
Hi, Will The Double Gear Changer Work With A 10Speed Shimano Sti Shifters And Keep The Indexing As Is , Is There Any Restrictions On Bar End Shifter Being Indexed / Friction .Do You Have Any More Installation Info Available Please? Thanks
Hi, yes the double control will Shimano 10 speed STI, there are no restrictions on indexed / friction. Instructions are available as a PDF on the Jtek website.
Doublecontrol L For Breaks? Difference To Cabledouble 2.1?
19 Jun 2016
Can I use this (jtek double control L) instead of a Problem Solvers Cable Doubler 2.1? Can you explain the main difference between those two products?

My project is to be able to control a single break from two different levers.

The double control is half the price, and by looking at the pictures, assuming I understand them correctly, the double control seem to be a much simple and more durable mechanincal construction. However, according to your product description, the "double control S" is for breaks, but the "double control L" are for shifters. That does not really make sense to me.

Regards, Pär
Hi,

This Jtek double control L is designed for use with gear shifters rather than brakes like the Problem Solvers cable doubler 2.1. The double control S would be the correct one for use with brakes. The Double control relies on the spring tension in the brakes where as the cable doubler has its own sprung system.

Thanks.