Manufacturer :
SJS Cycles part number :
Manufacturer part number :
Details
This model is for mixing wheelsets or Campagnolo & Shimano 8, 9 & 10 shifting combinations. Please check the link to the compatibility chart for all suitable combinations.

- Shimano 8, 9 & 10 speed shifters & derailleur to Campagnolo 8, 9 & 10 speed cassettes
- Campagnolo 8, 9 & 10 speed shifters & derailleur to Shimano 8, 9 & 10 speed cassettes
- SRAM 10 speed shifters to Campagnolo 10 speed derailleur and cassette
- Shimano 11 speed shifter & derailleur to SRAM or Shimano 10 speed
- SRAM 11 speed shifter & derailleur to SRAM or Shimano 10 speed
- Shimano 11 speed shifter & Shimano Tiagra 4700 10 speed derailleur to SRAM or Shimano 10 speed

Using a ratio changing pulley, the ShiftMate adapts different component brands and models to make the proper correction in the amount of cable pull needed for perfect shifting. There are no comprimises when using a ShiftMate. Your shifting will perform equally or better than original factory components.

- CNC machined.
- Sealed ball bearing.
- Hard Nickel plating.
- Reduces cable friction and cable housing length.
- Wide range of component mates and interfacing.
- Small compact design only 12 grams.
- Save money by upgrading over time or using components and wheelsets you already own.

*Except Shimano Tiagra 4700 10 speed shifters and rear derailleur
Related products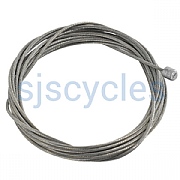 Shimano SIS 1.2 mm Gear Inner Cable Wire
£1.99 Inc VAT
Quick view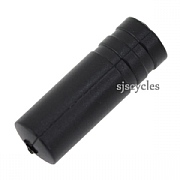 Clarks Plastic Gear Ferrule for 4 mm Gear Outer Cable - Each
£0.20 Inc VAT
Quick view
Product Reviews (19)
Overall Product Rating 4.8 / 5
06 Apr 2021
I recommend this product
Cons
Slightly fiddly to thread the cable through
Pros
Excellent compatibility
Worked a treat, used with campy derailleur and shifters and Shimano cassette, shifting even better with this gadget.
Opens up so many options
31 Oct 2020
I recommend this product
Pros
Well engineered, bombproof, never in the way.
See the spec sheet for the many things this little add can do...for me it let's me run my most favorite Campy Record 10s grouppo with any wheelset I want. Brilliant.
Works great
22 Aug 2020
I recommend this product
Cons
Shipping is expensive
The shift mate works great. I am using it with 105 11 speed grifters, an XTR rear derailleur and a SRAM 10 speed cassette. My only complaint is the cost of shipping to Canada ???? is horrendously expensive.
27 Apr 2019
I recommend this product
A brilliant piece of engineering! Enabling sublime completely silent shifting from Veloce shifters through Veloce RD onto SRAM cassette.
A good solution
13 Jul 2017
I recommend this product
A well engineered product. Solves my problem of mixing campag and shimano
PeçA AbençOada
03 May 2017
I recommend this product
Cons
Preço ou pouco elevado
Resolveu totalmente a minha necessidade, não interfere no bom funcionamento do desviador e ainda por cima esteticamente fica bem.
24 Mar 2017
I recommend this product
Cons
Expensive for what it is
Pros
Fitting is straight forward, does what it says on the tin.
Skeptical at first but thought I would give it a try. Works surprisingly well and now my Campagnolo Veloce shifters operate a Sram Red Mech to near perfection.
24 Jul 2016
I recommend this product
I've been using campy 10s shifter /RD/ shimano 10cassette ,works ok only constant chain jump on 1-3 sprocket & 8-9 sprocket .until I fixed up the shiftmate all totally gone ,amazing stuff.Glad I discover this product on the web.
Awesome Product
25 Jun 2016
I recommend this product
Pros
Fixes an annoying problem
Does exactly what it is supposed to do. Made my Campagnolo shifters and derailleurs work perfectly with my Shimano cassette. Before this I could never get my chain to run silently and stay in gear on climbs.
Works As Promised
20 Jun 2016
I recommend this product
Pros
precisely engineered to work as promised.
I ordered this for a non-typical use - to improve the shifting of our tandem's front derailleur. We just recently upgraded it to Shimano 105 3 x 10 indexed shifting. Despite everything being compatible by the book the front shifter did not have quite enough pull to get the chain to the large chainring. After corresponding with SJS Cycles they recommended the Jtek Shiftmate 1. I installed it last weekend and it worked exactly as promised. The front derailleur now shifts smoothly and cleanly across all three chainrings.
Works Perfectly
10 May 2013
I recommend this product
Pros
a cheap conversion option
I got a new Campag groupset but had Shimano wheels, both 8 speed. While the shifting worked ok, it was not perfect. I was sceptical about how well this product could improve it and thought I'd just need to get new wheels, however after reading some reviews I thought it worth a try.
The price seems a bit high for such a small component, but it is very well made, and shifting is now perfect. It really does exactly what it promises, and so is definitely good value.
Easy to fit, I'd highly recommend this product to anyone with mixed components. Check their website to make sure you're buying the right one for your particular requirements though.
Jtek Shiftmate
26 Apr 2013
I recommend this product
Cons
Not cheap, but cheaper than new wheels and cassette.
Pros
Solved the problem it was intended to.
Fitted to a beater bike made up from stuff lying about. Fulcrum 5s with a 105 cassette now work fine with a mixed Campag groupset. Bit fiddly to sort out initially because the new cable wanted to bend out of the pulleys. Once that was sorted everything works so well that I'm thinking of buying a new frame and wheels to use the bike more often.
Jtek Shiftmate Model 1
17 May 2012
I recommend this product
Pros
Unique functionality, it works
I previously used Campag and have a few pair of wheels with Campag cassettes so this was just what I needed when I got a new Dura Ace equipped bike. I fitted the Shiftmate from new (very straightforward) and it works very well. (I also acquired an Ambrosio cassette with Campag spacing and Shimano splines to fit the wheel supplied with the new bike and changing on this cassette is equally good.)
The Cyclist
16 May 2012
I recommend this product
Pros
small, light, easy to use
A most excellent piece of kit which is easy to install. Initial operation was not as smooth as expected but this was due to a 9/10spd chain being used on an 8spd cassette. All worked fine once chain was replaced with the wider 8spd type
Priceless :-)
10 Nov 2011
I recommend this product
I have an all Campag setup but wanted the flexibility of an SRAM 11/28 cassette I picked up off ebay.... took about 30 minutes to get it fitted and setup just right. You need to cut down the rear cable housing so I put a whole new inner cable in whilst I was at it.
Shifted perfectly 1st time!
Just needed to nip up the end stop screw (narrower cassette)

Oh yes.... and it was delivered quickly and well packed.
Nice one SJS Cycles
Jtek Shiftmate Model 1
25 Aug 2011
I recommend this product
Pros
Does exactly what it's intended to do
Makes the operation of a 10 speed Ultegra cassette with a Campagnolo Chorus 10 speed rear mech and Record h/bar changers as smooth as an all Campagnolo setup. Gives access to far greater range of cassettes.
Jtek Shiftmate Model 1
22 Aug 2011
I recommend this product
Pros
Works well, a fraction of the price of any other solution.
I have a Vitus with a Campagnolo groupset but Shimano wheels The shifting with the Shiftmate is spot on, how it should be really!
The shiftmate is nicely made and quick and easy to install.
£30 seem quite a lot for esentially a pulley but comparing the cost to that of a new groupset or wheels it is fantastic value for money.
The delivery was also very fast, I am very impressed.
Saved Me A Fortune!
15 Jun 2011
I recommend this product
I swapped bikes from a Aluminium framed Campagnolo groupset bike to a full carbon Shimano equipped bike and then immediately realised that my Mavic Kysrium SL wheels won't work on the new bike. Thoroughly gutted that I may have to give them up, I started to look into changing the rear cassette spacing to match the new Shimano shifters and then finally found out about the JTEK products. All I can say is PHEW! A bit of a fiddle to cut the rear mech cable outer down but once done, the gears shift like a dream. Actually, way better than I was expecting. I can now use any wheel config in the event of a wheel breaking. Thanks!
Jtek Shiftmate Model 1
06 Jan 2010
Have a Specialised Columbus SLX fitted with Campag 8 speed groupset all my wheels are Shimano and this works a treat Quicker than fitting spacers that will only sort out the single cassette I can interchange wheels without fuss Highly recommended so easy to fit and operate effortlessly Many thanks SJS for stocking this item
can i make 10sp road shimano shifter work 11sp shim rear gear and 10sp shim cass?
02 Apr 2021
I am wanting to use 10 speed shimano road shifters (7900) with GRX 10 speed rear gear ( 11 speed actuation) with 10 speed cassette shimano 34Tmax. So looking to have 1.7 ratio shifter make a 1.4 gear work as if it was 1.7. thanks for the help
Unfortunately GRX 10 uses the same pull ratios as Tiagra 4700; so there are not currently any options to adapt shifters other than GRX 10 / 4700 to work.

Thanks - 06/04/21
I want to run a SRAM front MTB triple derailleur with Rival shift
22 May 2020
I use rival shifter for x-7 rear and it works great, want to keep right shift level but operate a front derailleur on my X-y triple crank.
You need to pair the speeds and use SJS Cycles part number : 19045

Thanks -22/05/20
shimergo
23 Nov 2017
Hello, Is there a Shiftmate that will allow a 1998/9 9sp Campag.Veloce ergolever to work with a Shimano Deore DX rear derailleur 7sp Shimano cassette ?

thanks
Hello,

Unfortunately there is not currently a shiftmate that will be able to pair the two I'm afraid.

Thanks.
10spd campy shifter/derailleur with 10 spd shimano cassette
29 Aug 2017
just want to verify, will this allow me to run my 10 spd campy record shifters/derailleur with a 10 spd shimano dura ace cassette
Hi,

You are correct, the Shiftmate 1 would be what you require to allow you to run your Campagnolo Record shifters and derailleur with a Shimano Dura Ace cassette.

Thanks.
Campag rear mechs & cassette, compatible with Shimano?
16 Aug 2017
I have a Campag Centaur 10sp road bike. Looking to convert to flat bars and Shimano levers/shifters. Would this do the job?
Hi,

Unfortunately not, if you have a 10spd Campagnolo cassette and derailleur and you're looking to fit Shimano shifters (they will need to be road type flat bar shifters) then you'll actually require a Shiftmate 3.

Thanks.
Campy 10Spd Cassette With Ultegra Setup?
12 Jun 2017
Hey, just to clarify, my ebay wheelset have come with a campy freehub and cassette, I've built an ultegra bike (10spd), is this what I need to get it to run properly?
Hi,

You are correct, this Shiftmate 1 would allow you to use your Ultegra groupset with a Campagnolo cassette.

Thanks.
Can You Ship To New Zealand ?
20 Jun 2016
Shiftmate-1 (two needed)
Hi,

We can ship all over the world, just add all of the items you are looking at into your basket and the website will calculate the postage cost for you.

Thanks.