Sunrace 7 Speed Freewheel
Ratio
Manufacturer :
SJS Cycles part number :
Manufacturer part number :
Details
- Function: Road & MTB
- Speed: 7 Speed
- Number of Teeth: Road 13-25T / MTB 13-28T
- Sprocket Material: Steel
- Spacer Material: Engineering Polymers
- Chain Compatibility: 7.3mm
- Average Weight: 460g

Ratios Choices:
- Road 13-25T = 13 / 15 / 17 / 19 / 21 / 23 / 25T
- MTB 13-28T = 13 / 15 / 17 / 19 / 21 / 24 / 28T

Requires a Shimano type splined freewheel removal tool. (Shimano's own is SJSC part #870)
Similar products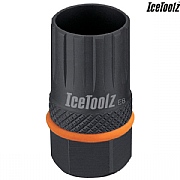 IceToolz Cassette Tool for Shimano MF & Campagnolo
£4.99 Inc VAT
Quick view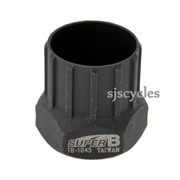 Super B Freewheel Sprocket Remover - TB-1045
£2.99 Inc VAT
Quick view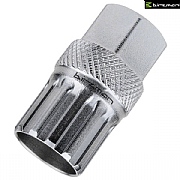 Birzman Shimano Freewheel Remover for 1/2 Inch Driver
£7.99 Inc VAT
Quick view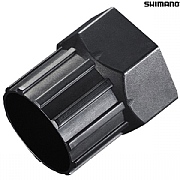 Shimano TL-FW30 Multiple Freewheel Remover
£9.99 Inc VAT
Quick view
Product Reviews (4)
Overall Product Rating 4.5 / 5
No problems so far
01 May 2018
Sunrace 7 Speed Freewheel
I recommend this product
I've been running this freewheel for about 5000 miles.
No problems so far. Nice silver freewheel which goes with my 30 year old tourer, and replaces the old worn Sachs Maillard 13-30 which was on it previously.
Excellent Low Cost Freewheel
21 Mar 2017
Sunrace 7 Speed Freewheel
I recommend this product
Pros
Good value and quality
I bought this freewheel to replace a defective Shimano one on my son's rather old mountain bike. Fitting was simple using the Shimano removal tool and to date it has performed faultlessly. My son prefers this freewheel because of the 13t small cog compared with 14t on the Shimano.
First Hyperglide
03 Mar 2013
Sunrace 7 Speed Freewheel
Normally remachine my own from standard freewheels. Greatly simplified by buying this. Would like to see a second option 13 to 21 close ratio version
Me
01 Feb 2013
Sunrace 7 Speed Freewheel
I recommend this product
i must say that the help over the phone was amazing thanks for all your help he freewheel is great fits a dream and very quiet
Freewheel
14 May 2017
Hi. Will this screw on to an early 90's Mavic hub? If not do you do one? Thanks
Hi,

Providing you hub has an English 1.375" x 24TPI thread then this freewheel will screw on without any issues. Mavic however produced hubs in both English thread and French thread (1.366" x 25.4TPI) so you'll need to carefully check which your hub uses.

Thanks.
What Is The Stack Height For This Product Please?
28 Sep 2016
I have an old racer with 126mm dropout spacing looks like there's about 39-40mm available for the freewheel, it may be that sunrace's 6 spd is a better option, again not sure what the stack height is there.
Hi,

This 7spd freewheel has a stack height of 37mm so should hopefully fit okay.

Thanks.
Dear Sir, Is This Item A Suitable Replacement For A Shimano Mftz21.
07 Dec 2015
It does not say in the product description if it has Shimano spacing between ratios. The cycle has a Shimano shifter and derailleur.

Hi,

This freewheel is indeed a suitable replacement for a MF-TZ21 freewheel as it is designed around Shimano gearing.

Thanks.
Will It Fit On An Electric Bike?
20 Apr 2015
Hi,

I'm afraid without some more information I'm going to have no idea if it will fit your bike. This freewheel fits to any wheel that is designed to take a screw on freewheel, if your wheel is like this then it will fit, if its not then it will not fit.

Thanks.
Does This Need To Be Torqued Up When Fitted?
09 Feb 2015
If yes, what torque setting would be suitable?
Hi,

This would not need to be torqued up. As long as it is done up fairly tight initially, pedalling the bike will keep tightening it up as far as it needs to as well as keeping it tight enough.

Thanks.
Is This A Screw On Type Freewheel?
25 Feb 2014
Hi

Yes, this is a 7spd screw-on freewheel.

Regards

Jamie