Schwalbe Airmax Pro Digital Pressure Gauge for Presta Valves only
Manufacturer :
SJS Cycles part number :
Manufacturer part number :
Details
The digital pressure gauge is very precise, measuring pressures up to 11 bar and is suitable for Presta valves. Schwalbe claim it will also function with Schrader valves though in practice we havn't found it a very good fit on them.

Tip: Test tyre pressures at least once per month with a pressure gauge. Testing by thumb is completely unreliable as with just half of the required pressure the tyre will feel hard. Insufficient air pressure is the most common bicycle problem that results in dramatically increased rolling resistance and premature tyre wear.
Related products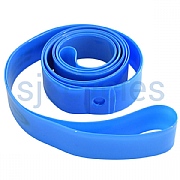 Schwalbe 700c / 622 x 22 mm High Pressure PU Rim Tape
£1.49 Inc VAT
Quick view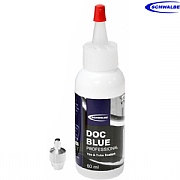 Schwalbe Doc Blue Liquid Patch
£5.99 Inc VAT
Quick view
Product Reviews (18)
Overall Product Rating 4.2 / 5
Precise
26 Sep 2020
I recommend this product
Cons
Display too small. Not very robust.
Pros
Good value. Precision readings. Easily portable.
Overall I am very pleased with this product as it is easy to use and very accurate. I also like the fact that it has a full range of measure units to choose from. The audible test complete signal is a good feature although the small display is not easy to read. It is easily portable but care should be taken as it is not very robust. Very good value for money.
Good Value
22 May 2020
I recommend this product
Cons
button position and size, irritating sound
Pros
accurate, compact, light, inexpensive, reasonably efficient
I'm confident the gauge is giving accurate readings, and as others have noted there is no loss of air around the input. Ergonomically, the button is too small for a thumb press and it should also have been placed above the screen for ease of use. The gauge switches off too soon, so by the time you've measured the tyre pressure, and inflated using a separate pump it's likely to be already switching itself off, requiring another fiddle with the button. The on off sound is an irritating bleep. Despite these suggestions for improvement, it's light and compact and very reasonably priced and I'm happy to continue using it. Glad to hear it will also do Schrader valves.
A very useful accessory
14 Mar 2018
I recommend this product
Pros
Accurate, easy to use, small, lightweight, quality product.
This is a well made, small, lightweight pressure gauge which is easy to use and provides consistently accurate readings on my schrader valves with minimal air loss. I haven't attempted to use it on any other valves. The bright blue colour and key-fob attachment point make it easy to find. A useful item for touring or regular maintenance checks at home.
I hadn't realised until using this product how inaccurate pump gauges are.
Disapointed With This Product
04 Jul 2017
I have tried this on a couple of wheels and it appears to under record tyre pressures considerably

Light And Portable, Difficult To Get Onto Shraider Valves
03 Jul 2017
Cons
Overly tight fit on SRAM tubles shreider valve
Pros
Small, light, very portable
Handy little gauge but, in my case at least, it's an overly tight fit over my SRAM tubeless valves. You really have to push this on, despite using a little silcon spray on the valve to ease things.
04 Feb 2017
I recommend this product
Excellent, comfortable, easy and accurate measuring device.

Support incorrectly states that the Airmax Pro Digital Pressure Gauge for Presta Valves only. It is also perfectly suited for the Schrader (auto) valves. To do this necessary, unscrew from the sensor a brass adapter and all - turn on the device and after the tone, quickly, with a certain force put this device on the valve Schrader. After pressure measurement, the instrument will give a signal and you then quickly shoot the measuring sensor from the valve. Air leaks are practically no, as everything happens quickly and easily. Without the adapter, the diameter of the sensor perfectly fits for the Schrader valve. The diameter of a little more, so as not to spoil the thread in a plastic housing for the brass adapter. This digital pressure gauge is perfect for 20
Good Gauge
07 Sep 2016
I recommend this product
Struggling to keep tyre pressures right on tour I decided to invest in one of these, it's easy to use and the readings seem accurate when compared to a Lezyne floor pump. I don't have it long but hopefully it will stand the test of time.
Decent Gauge
23 Aug 2016
I recommend this product
Cons
Reset/on-off button is slow to react
Pros
Small, light and accurate.
Over the years I've tried a few different pressure gauges, but this is perhaps the best so far. Not many features compared to Topeak gauge, but better for it IME. Also small & accurate enough to carry in a pocket for checking pressures whilst out on a ride on my 'plus tyre' MTB (latter only work with tyres pressure within 1-2 psi window)
Replacement
18 May 2015
I recommend this product
Cons
button, seems week, but that might be me
Pros
small,neat, fits in the hand well
I bought this one today, to replace my old one, 20+ yrs old ( the readout screen was going black) It seems a nice little gauge, very little loss of air when I tried it out, it will give a accurate read out, I've been lost without one.
Good Gauge
23 Nov 2012
Cons
Initially difficult to fit without losing air
I got this to replace my 25 year old gauge that is now starting to show the passage of time a little! It's a bit harder to get on the valve without losing air than my old one (particularly when it was new) but once on it gives an accurate reading and the beeps really help you to judge when it's got that reading (surprisingly handy for the back wheel where you might just want to get a reading without the display facing you). I haven't tried it on anything other than Prestas at the moment but it looks as if it should work on Schraeders with the brass adapter removed.
Very Accurate Pressure Gauge
04 Nov 2012
I recommend this product
Pros
Accurate,light,consistent
Takes a few attempts but works well with Presta valves.
Well made and very accurate (cross checked with another accurate gauge and reading was identical).
Good value all round.
Good Value Guage
04 Nov 2012
I recommend this product
Cons
Bit tight to get on and off without losing air
Pros
very simple to use and seems accurate so far
Good, simple product which works well and seems accurate so far.
Was listed as in stock when ordered online but SJS then advised it was out of stock. SJS sent as soon as restocked and that arrived with 4 days of ordering so no complaints there.
Great Except With Small Wheels
05 Oct 2012
I recommend this product
Cons
tricky with small wheels
Pros
accuracy, fits Presta
Ordered this after trying (and returning) another bike tyre pressure gauge which claimed to be suitable to both Presta and Schrader valve types but in fact was totally useless on the Presta ones. This Schwalbe gauge is designed solely for Presta valves and works very well with one slight limitation: it is very fiddly to get in position and airtight on small wheels (My Velomobile has 20" front wheels and it is tricky to get the gauge positioned between the spokes. With care though it can produce accurate readings. ) For the money it is about the best available and the batteries should last a while as it automatically turns off after about 30 seconds.
At Last I Can Manage My Tyre Pressures Properly
03 Mar 2012
I recommend this product
Cons
First one didn't work and had to be replaced
Pros
Simple, accurate, easy to use
Converted my MTB to tubeless and it seemed the right time to be a little more scientific with my tyre pressures than just squeezing the sidewall. This little gadget is just the job and works well on presta valves.

The first one SJS sent me was dead on arrival but they sent a replacement without quibble so top marks and thanks SJS.
Bang Tidy
24 Oct 2011
I recommend this product
excellent, it will do both valves as well (presta and Schraeder) despite what the shop tells you (just unscrew the brass bit for Schraeder) cheap at £10, but quality kit
Why Have I Not Bought This Before!
16 Jun 2011
I recommend this product
Pros
Easy to use and great for getting best tyre performance
Really handy and easy to use.Tyre pressure makes a big difference to the grip and rolling resistance.I now have a means of measuring what pressures I was running when I felt I was flying along singletrack or when I was pinging off rocks or slipping off roots.The guage seems accurate at doesn't let much air escape when reading pressures.
Decent Pressure Guage For Little Money
26 Apr 2011
Cons
Get a few duff reading's every now and again
Pros
Simple guage that's easy to use
This is a nice simple, straight forward, easy to use pressure guage, small and lightweight so easy to stash in your pack if you're out for the day and at risk of punctures. Way more accurate than the guage on my track pump so reassuring to know that I'm now actually riding with the right tyre pressures and also very useful whilst out riding and experimenting with running different tyres pressures in order to achieve the best set up for varying trail conditions.

Good value at just over a tenner too compared to its more expensive (and in my experience very poorly built) rival being offered by other shops!
How Hard Is 70 Psi?
23 Oct 2010
I recommend this product
Cons
small enough to lose amongst all the othe junk
Pros
Small, light, cheap, pretty, apparently accurate, easy to use
At last, a simple gauge that tells you when you've pumped hard and long enough. It's simple to use - couple of tries and then I got the hang of it - and my tyres are now pumped up much harder than I ever realised they needed to be to conform to the markings on the side of the tyre.
Doe this show PSI as well as Bar ? Thanks.
10 Jun 2019
Hi there

yes, this does show PSI as well,

Thanks.
Your description says Presta only but...
08 Dec 2017
...manufactured site says Presta or auto (ie Schrader)

Is your model a different spec to 'standard' Airmax Pro?
Hi,

The product is listed to work on Schrader valves, but going by our reviews its very difficult! We have not tested this ourselves.

Thanks
I Really Want To Know The Measure Accuracy And Rage !
07 Mar 2017
Thy
Hi,

This pressure gauge is suitable for pressures up to 160PSI and is accurate to 0.1PSI.

Thanks.