Schwalbe AV6 Schrader Tube - 20" Tyres - 28-406 to 40-406
Manufacturer :
SJS Cycles part number :
Manufacturer part number :
Details
Schwalbe tubes are designed & manufactured to retain air pressure considerably longer than their competitors. Not only is each individual tube inflated & inserted into a mould to ensure that there is even wall thickness & excellent air retention, they are also stored under pressure for 24hrs to test air retention. Valve length of 40mm for standard version. Weight 95g

Applicable Tyre Sizes:
28-406 - 20 x 1 1/8
32-406 - 20 x 1 1/4
35-406 - 20 x 1.35
37-406 - 20 x 1 3/8
40-406 - 20 x 1.50
Related products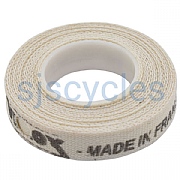 Jante Velox Rim Cloth Self Adhesive Rim Tape
£1.99 Inc VAT
Quick view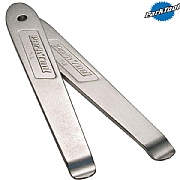 Park Tool TL-5 Heavy Duty Steel Tyre Lever Set - Pack of 2
£24.99 Inc VAT
Quick view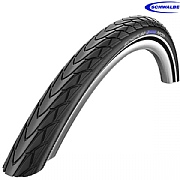 Schwalbe Marathon Racer HS429 Tyre - 20 x 1.50 Inch 40-406
£20.99 Inc VAT
Quick view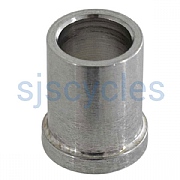 Wheels Manufacturing Presta Tube Stem Saver - Fits Schrader Rims
£0.99 Inc VAT
Quick view
Product Reviews (8)
Overall Product Rating 4.6 / 5
Good price
30 Jul 2020
I recommend this product
Cons
Just a little difficult to fit
Pros
Can pump up with car pump to 60 psi
Found it was as if tube too short. It fought back as I put it on the wheel. Managed and not damaged it
14 Jul 2020
I recommend this product
Cons
too many moulded ribs, make reliable patching difficult if puncture near a rib.
This is a well known and widely used product from a major manufacturer. Always consistent and good quality that are durable and fit a range of tyre widths
Quick shipment
14 Nov 2019
I recommend this product
Pros
good price and quick shipment.
I've ordered these as spares for my Tern C7 folding bike.
Not used them yet - but was pleased to find them stocked at SJS.
The correct tubes for my ICE Sprint Recumbent trike
09 Sep 2017
I recommend this product
It's hard to find the tubes for the 20
What I Wanted!
31 Aug 2016
I recommend this product
The tube seems fine, I havent installed it yet.
Wow, What A Price!
29 Oct 2011
I recommend this product
It is actually not really the price which made me order at SJS but simply the immediate availability of the product. I get the stuff faster with international delivery in the UK than ordered at the local shop here in Switzerland! Besides that: it costs less with shipping than local without.
Can't say much about the tubes themselves. I have always used them and they are great value for the money.
Very Fast Delivery
12 Jul 2011
Inner tube is pretty much what you would expect. I order from SBS as delivery is normally very quick (1 or 2 days).
Excellent Value For Money
20 Oct 2010
This was ideal for use on my 20" wheel and I have great confidence in its longevity due to the Schwalbe reputation. It's good to be able to get so many different sizes with inner tubes so that one will be the perfect fit whatever your set up.
any ideas please on where to get 28/40 - 406 no 6 inner tubes king cycle front I believe
19 Oct 2020
for 28-406 tyre
Hello, SJS#: 3862 or 3834 inner tubes would work fine for 28-406.

Thanks

JK 19.10.20
Can I use this with these, please?
08 Sep 2020
Schwalbe Marathon Plus HS440 Tyre with Reflex - 20 x 1.75 Inch 47-406
NO- for this you need the AV7 inner tune- SJSC code: 3863