Schwalbe SV5A Presta Tube - 18" Tyres - 47-355 to 60-355
Manufacturer :
SJS Cycles part number :
Manufacturer part number :
Details
Schwalbe tubes are designed & manufactured to retain air pressure considerably longer than their competitors. Not only is each individual tube inflated & inserted into a mould to ensure that there is even wall thickness & excellent air retention, they are also stored under pressure for 24hrs to test air retention. Valve length of 40mm for Standard version. Weight 95g.

Applicable Tyre Sizes:
47-355 - 18 x 1.75
50-355 - 18 x 2.00
54-355 - 18 x 2.10
57-355 - 18 x 2.25
60-355 - 18 x 2.35
Related products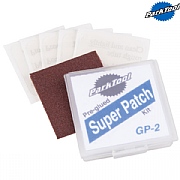 Park Tool GP-2 Glueless Patch Kit
£2.25 Inc VAT
Quick view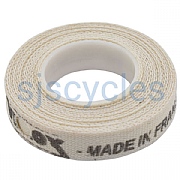 Jante Velox Rim Cloth Self Adhesive Rim Tape
£1.99 Inc VAT
Quick view
Be the first to write a review
Feel free to leave a review of this product, good or bad it helps other customers with their buying decision.
Schwalbe 18" SV5A tube specification info conflict
05 Oct 2020
Hi,

I am interested in purchasing the below tube:
https://www.sjscycles.co.uk/inner-tubes/schwalbe-sv5a-presta-tube-18-tyres-47355-to-60355/?geoc=KR

But specs on the product picture box says 28-40/355 while the description says 47-60/355.

Can you please let me know what the correct specs are?

Thank you.

BR,
Hello, Thanks for pointing this out to us, we are currently in the process of updating the photo. The description on our website is accurate for these inner tubes.
Which inner tube for a Birdy bike 2002, AV5 or AV5A?
07 Dec 2019
The tyre size is 18 x 1.35 (35-355) and the valves are Presta.
Many thanks!

Hi, you need Schwalbe SV4 Presta tube, which fits 35-355 - 18 x 1.35. Thanks 9/12/19
Is the valve core removable?
02 Dec 2019
What size are these innertubes?
30 Dec 2018
Hi SJS Cycles,
The description mentions the innertubes are: 47-355 to 60-355. Though, the picture of the box clearly shows: 28-355 to 40-355.
May I ask, which is correct?
Thanks in advance,
Andy
The photo is due to be updated shortly! the tubes are 47-355 - 60-355.

Thanks - 31/12/18