Lezyne Pressure Drive ABS Pump
Colour / Size
Manufacturer :
SJS Cycles part number :
Manufacturer part number :
Details
A compact HP hand pump made of 100% custom CNC-machined aluminium for precise and lightweight construction. The HP design allows this pump to reach riding pressure with 30% fewer strokes compared to conventional pumps. The overlapping handle and barrel are integrated into a compact design. Equipped with the ABS Flex Hose and a Composite Matrix frame mount.
Small: 170 mm / 90g
Medium: 216 mm / 107g
Max: 120 psi / 8.3 bar
To view a demonstration video of the new ABS Flex Hose feature, provided by Lezyne, please click here
- opens in a new browser window
Related products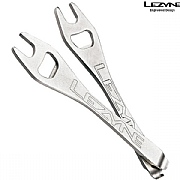 Lezyne Saber Tyre Levers
£17.99 Inc VAT
Quick view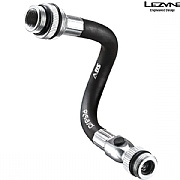 Lezyne ABS Flex Hose
£11.99 Inc VAT
Quick view
Product Reviews (2)
Overall Product Rating 5 / 5
Well made
19 Nov 2020
I recommend this product
Pros
i recommend this product
The product appears well made and fits the valves on my bike easily and securely. No problems so far with it.
Well Made
08 May 2019
I recommend this product
I like the threaded hose to this pump for presta & schraeder
valves. No problem so far.
Is this V2?
30 Aug 2018
I see other sites selling a V2 of this pump. Is that the one you carry or is it the V1?
Hi, our stock is V2. Thanks
Plain Valve Stem
08 Apr 2014
my valve stems are plain along their length unlike the Lezyne video which shows a fully threaded stem
would I be correct in thinking that the pump hose screws onto the dust cap thread ? ......and not the valve stem thread
not 100% clear from the Lezyne demo video
Hi,

Yes you are correct. The thread that the dust cap screws on to is the same thread all the way down on some valves. So the pump will screw onto your valve the same as it does a valve with the thread all of the way down. Their is sufficient thread on valves like you have to full screw the pump onto.

Thanks.