DT Swiss R 460 700c 622 Performance Road Rim - Black
Holes
Manufacturer :
SJS Cycles part number :
Manufacturer part number :
Details
- The jack-of-all trades road rim from DT Swiss
- The R460 is light and wide, and results in a perfect price / performance combination
- Being a 23mm wide rim means the R460 is ideally suited to the modern choice of wider tyres
- The sleeve joining process means reliability is not sacrificed, giving you many unforgettable miles on the road
- ERD: 596
- Outer Width: 23mm
- Height: 23mm
- Max Spoke Tension: 1200N
- Weight: 460 grams
Related products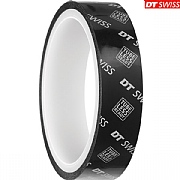 DT Swiss Tubeless Ready Rim Sealing Tape - 21mm x 10m - RXTAPE21
£24.99 Inc VAT
Quick view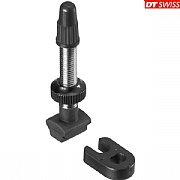 DT Swiss Tubeless Valve Road 32mm - RXMTB1
£10.99 Inc VAT
Quick view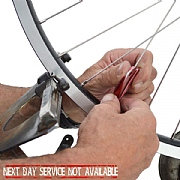 Wheel Build with 14g DT Champion Stainless SILVER spokes - per wheel
£47.28 Inc VAT
Quick view
Product Reviews (3)
Overall Product Rating 5 / 5
Quite stiff for my liking
23 Mar 2019
I recommend this product
Contrary to popular belief that this rim is not stiff enough, i found it quite stiff, solid and comfortable for long ride. I weigh 90kg and considering my steel bike is around 8kg, its quite vital for me to get a stiff wheel or there will be some rubbing action at the back. I gave this rim a sprint at swaine lane and i did not notice any rear brake rub, even when i set the brake caliper real close to the rim. awesome

i built it with hope hubs, and dt swiss spokes according to ed's recommendation. 24,28 back setup
Excellent
22 Aug 2017
I recommend this product
Cons
Not too exciting to look at.
Pros
Easy to build with, normal tyres fit without levers, good value wide rims
I was able to rebuild my worn DT Swiss RR1850 wheels using the original spokes and hub and new 12mm brass spokes at home without any fancy tools. The R460 rims trued up perfectly and only required final tensioning at the bike shop. Two new wheels for £100, perfect.
Solid
09 Dec 2016
I recommend this product
Nice wheel - not too much bling. I wanted something of quality and understated when replacing my MA40/XT wheel. Tyres (Pannaracer Pasela's) sit reassuringly well without being difficult to fit. Wear indicator is a useful thing.
Would this rim be suitable for off-road loaded touring?
17 Feb 2020
This is a jack-of-all trades road rim, we would only recommend it for unload road riding.

Thanks - 17/02/20
Can I use a 23mm tyre on this rim without problems?
07 Nov 2018
Hi there,

You should be able to just get away with this. However as we have never tried this we cannot say for definite.

Thanks.
What length spokes would this rim need with a Powertap Pro hub.
04 Sep 2018
I would be doing 3 cross with 32 spokes.
We do not have or know the hub dimensions, therefore we recommend using https://www.prowheelbuilder.com/spokelengthcalculator

Thanks
Will these rims take tubeless tyres?
11 Aug 2018
Yes these rims are tubeless compatible.

Thanks
Are these rim brakes or disk brakes?
01 Nov 2017
Hi,

These rims are the rim brake versions of DT Swiss' R460 rims but they could still be used with a disc brake hub if you wished.

Thanks.
OK to rebuild a Shimano RS11 rear wheel?
26 Oct 2017
I've got a RS11 rear wheel with a shot rim and would like to try to rebuild it using the original hub and spokes which are OK, is this rim suitable?
Probably not the best financial solution but just want to have a go at building a wheel!
Hello,

This rim will be fine to use, just ensure that it has the correct number of holes.

Thanks.
Hi What Is The Recommended Min-Max Tyre Width Is For This Rim? Thanks
11 Nov 2016
Hi,

These rims have an internal width of 18mm so recommended tyres would be between 25mm and 38mm.

Thanks.