Jante Velox Rim Cloth Self Adhesive Rim Tape
Width
Manufacturer :
SJS Cycles part number :
Manufacturer part number :
Details
Widely regarded as the best quality rim tape, self-adhesive for easy fitting, very durable. One roll is enough to tape one rim.
Related products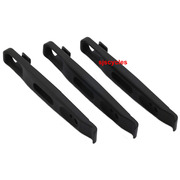 SJSC Steel Core Tyre Lever - Set of 3
£2.99 Inc VAT
Quick view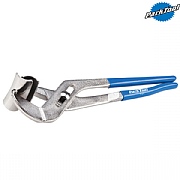 Park Tool PTS-1 Tyre Seating Tool
Now from

£59.99

Inc VAT
Typical RRP: £64.99
Quick view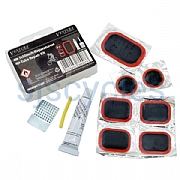 Ventura Puncture Repair Kit
£0.99 Inc VAT
Quick view
Product Reviews (14)
Overall Product Rating 4.9 / 5
Great rim tape
16 Aug 2019
I recommend this product
Super replacement for original tape that was 30 years old as rebuilding a wheel.
Great product
10 Oct 2018
I recommend this product
Used 16mm for 1970's rusty Dunlop steel rim. Fitted perfectly and thick fabric made a much better seat for the tube than the rather worse for wear old plastic tape.
Just have to be careful when fitting really tight 26 x 1 3/8 tyres that they didn't lift the tape off the rim
You Probably Don'T Want The 10Mm
03 Mar 2017
Cons
10mm probably too narrow
I got the 10mm thinking it was a road bike rim (DT Swiss RR585) so should be the narrowest size. But it barely covered the holes in the outer skin and I was a bit worried about punctures so got some 16mm instead which went in nicely. Not sure what rim you would use 10mm on.
Excellent
28 Feb 2017
I recommend this product
Pros
Very robust, easy-to-fit
Bought to go with some high pressure road tyres to prevent punctures forming in spoke holes. Works a treat.
Excellent
27 Jan 2017
I recommend this product
I have used this tape for 20 years, amongst others, and find it's the most suitable for most applications. Not the very lightest but probably the most versatile. It does NOT SPLIT. Put 1 layer of electrical insulation tape below and this stops the adhesive becoming gummy and don't overlap the ends as it can sometimes make the tyre a bit harder to seat and off you go for years of 'Fit and forget' performance.
Reliable Rim Tape
02 Dec 2016
I recommend this product
Jante Velox is my favourite rim tape,it is tough, slightly adhesive so stays in place and is competitively priced.
Remember to hold it in place when fitting with a bit of sticky tape
13 Jun 2016
I recommend this product
Very strong, one of the best Rim Tape
The Best!
19 Mar 2013
I recommend this product
Pros
Easy to fit, does the job
Bought to repalce the nasty illfitting blue plastic that Brompton use. Its's easy to fit (once you've got the right size) and works really well.
Tape
07 Mar 2013
I recommend this product
Pros
Easily to apply, Strong, Well made, Lasts a long time
This is just the best.

Just one point, do you butt it. Or let it overlap. Who knows the answer to this question??
Mr.
21 Aug 2012
I recommend this product
Cons
Didn't come on most of my wheels as standard!
The best rim tape I've found so far!
Casual cyclist 55 years diy experience on my own and family's bikes!
Rim Tape
08 Jul 2011
I recommend this product
Cons
Remember to meaasure your rims
Very easy to apply.
Orderd a size too large in reality.
Took a guess on size...Ooops

Super Stuff
24 Apr 2011
I recommend this product
This tape oozes confidence. Because it's cloth and woven to the width there are no sharp edges to cause punctures. The adhesive feels secure without being too gooey or too strong. I'll only buy this kind of rim tape from now on.
Quality Rim Tape
03 Apr 2011
once you have the right width, easy to fit and better than the plastic rim tapes.much easier when adjusting the fit around the valve hole.
Mr
19 Jan 2011
I recommend this product
I've tried other plastic rim tapes, but still prefer this stuff. It is the best.
Are these tapes long enough to go around a 27" rim?
01 Dec 2019
Yes, these will be long enough.

Thanks - 02/12/19
Can I use this tape with latex inner tubes?
10 Apr 2019
Can I use this tape with latex inner tubes?
Yes, this is perfectly safe to use.

thanks - 12/04/19
what size for 622-19 rims?
06 Feb 2019
I have 622-19 double wall rims - I imagine the 16mm tape is correct - is that right?
Yes I would go for 16mm.
many thanks
06/02/19
Can I use this with double wall rims?
14 Nov 2018
Hi

Yes this rim tape can be used with double rims, I hope this helps.

Regards 14/11/18
Brompton Wheel Use
22 Jul 2015
Can you advise the width of tape that is required for the latest (2015) Brompton double walled wheels? Will one roll be enough for both wheels?
Hi,

Bromptons own rim tape for their double wall rims are 18mm wide, so none of the sizes in this tape match up exactly, but the 16mm would be the closest. One roll would not be enough to do both wheels I'm afraid, you would need to buy two rolls.

Thanks.