Ti Parts Workshop Saddle Clamp for Carbon Rail Saddles on Brompton Bikes - 8-9 mm - Black
Manufacturer :
SJS Cycles part number :
Manufacturer part number :
Details
Converts the Brompton Penta-Clip to fit saddles with 8 to 9 mm rails.

Weight: 21g
Related products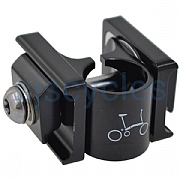 Brompton Penta-Clip for Rail-Frame Saddles - Black
£35 Inc VAT
Quick view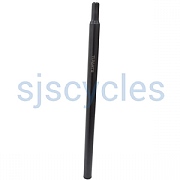 Ti Parts Workshop Titanium Seat Pillar for Bromptons - Black Frosted - 600 x 31.8 mm
Now from

£209.99

Inc VAT
Typical RRP: £239.99
Quick view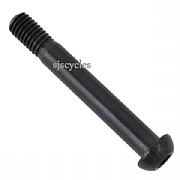 Ti Parts Workshop Saddle Clamp Titanium Bolt - Black
£6.99 Inc VAT
Quick view
Be the first to write a review
Feel free to leave a review of this product, good or bad it helps other customers with their buying decision.
Fizik Arione R1 with carbon rails
18 Feb 2021
This has nominal dimensions of 7x9 but actual measurement shows 8.0x9.8. Would you recommend this or 48276?
Hi we would recommend SJS part number 48276

WD 18/02/21
Does it support Fabric Scoop Pro carbon rail?
12 Jan 2021
I am thinking of installing Fabric Scoop Pro to my Brompton. Its carbon rail is a bit thicker than the ordinary carbon rails you can find in the market. What adapter do you recommend for the installation?
You will need to confirm the exact rail sizes, we offer 8-9mm and a 9.5mm - SJS Cycles part number : 48276

Thanks
in stock
30 Jul 2020
I would like to order one of these, black or silver, could you let me know how long before you have stock? Tks Brian
We are expecting stock early August 2020.
Brompton Bikes
By
Abdulhadi Ahmad Abdulhadi Aljuhani
10 Mar 2020
I own a Specialized S-Works Power Saddle model carbon saddle, the rail size is 9 * 7 and the clamp type is Brompton Penta-Clip 7m. Required to convert Brompton Penta-Clip 7m to 7 m to 7 * 9 m What is the appropriate part of S-works power?
Yes, this is the part you need, simply change these plates.

Thanks - 13/03/20
Carbon Rail 7 x 9mm
17 Nov 2019
I am using a Selle Italia SLR Kit Carbonio Flow Saddle Carbon, Rail size 7 x 9mm.
Can this fit or the 9.5mm ?
Yes, this is suitable for 8-9mm rails.

Thanks - 19/11/19
With a carbon braided rail 7x9mm is this what i need?
30 Aug 2019
Will the clamp simply replace the standard clamp on the Penta-Clip? Thanks
Yes, this is what you require.

Thanks - 30/08/19
Disponen de la opción 9'5 mm? Tengo un Brooks cambium c13 y creo que es la que me serviría. Gracias
By
Jose Antonio Fernández
10 Mar 2019
Yes, - SJS Cycles part number : 48276

Thanks 11/03/19
8-9mm or 9.5m with Brooks C13 Saddle?
29 Aug 2018
Will the 8-9mm fit to a Brompton Pentaclip with Brooks C13 Saddle that has 9mm carbon oval rails or would I need the 9.5mm version of this clamp?

Thanks.
You will need the 9.5mm option.

Thanks
Can I use this with the Brooks cambium c13 carved?
14 Aug 2018
You need - SJS Cycles part number : 48276

Thanks
Can i use this adaptor with specialized power saddle carbon rails?
20 Jul 2018
wich size do yo recommend? 9.5 mm or 8-9mm?
The Specialized saddle uses a 7x9mm rail, so this will be suitable.

Thanks
Does it work with 7x9mm Mobius Carbon rails?
12 Mar 2018
The saddle I´m trying to fit is a fizik Kurve Snake Re flex
Hi there,

Yes this should be fine for use with that saddle.

Thanks