Manufacturer :
SJS Cycles part number :
Manufacturer part number :
Details
Often refered to as a "bead jack" tyre lever, this is the answer to people who find getting tyres on and off a pain, especially useful for tight beaded tyres or rims which have been made slightly oversize.
Similar products
Shimano PRO Storage Bottle 750 ml for Tools Tyre Levers & Tubes
£4.99 Inc VAT
Quick view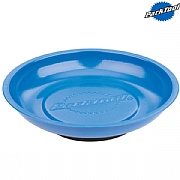 Park Tool MB-1 Magnetic Parts Bowl
£7.99 Inc VAT
Quick view
Product Reviews (31)
Overall Product Rating 4.5 / 5
Brilliant!
18 Oct 2016
I recommend this product
Just one word - Brilliant!
Get the tyre on to the last 6-8 inches, get the VAR tyre lever on near the middle, give it a yank and "pop!" your tyre is on.
Just like that!
Excellent Tyre Lever
27 Sep 2016
I recommend this product
What a great idea and product , gets even the toughest stiffest tyre beads onto your wheel . Yes even onto tubeless wheels . Saves your thumbs from pain .

Having read some of the reviews I can't understand how some users are having problems .
All Good
22 Sep 2016
I recommend this product
order placed easily and delivered on time
Great Tyre Fitting Tool
10 Jul 2016
I recommend this product
Pros
Easy to carry, not heavy
Got this to help putting on tight Continental tyres. It is easy to use and small enough to fit in small tool bag.
Not For Me
25 Jun 2016
They just don't work
Var Tyre Lever
18 May 2015
Cons
Way too bendy, Doesn't work
Dreadful!
Might as well be made of cheese. It just bent and bent and bent and that last bit of my 28 Conti TourRide tyre just stayed exactly where it was.
Var Tyre Lever: Works & Lasts
26 Apr 2015
I recommend this product
Does the job. Great for new folding tyres that are tight out of the box and saves ripping the skin off your thumbs. Haven't pinched a tube using this yet.
Gets some serious flex when being used but it hasn't given way on me yet (even though I bought a 2nd one just in case but No. 2 hasn't seen a single use yet). I've lost count how many tyres I've used it on.
Reliable and robust.
Highly recommended.
Brilliant
01 Nov 2014
I recommend this product
Pros
Effective, straightforward, enabling
Often had trouble fitting Schwalbe Marathon Plus on a Brompton 16 inch wheel but this makes it simple.
And it's good to carry around too.
Wish I'd known about it before.
Very Useful
29 Apr 2013
I recommend this product
Pros
Light and portable , tough, does the job.
I have not had to use this by the road side YET, but I am sure this would make that refitting job that much easier. I have used this tool in the workshop and it really does work saving pinched tube and sore fingers. I have arhritic fingers and this makes the job of refitting tha much easier. Looks to be made of a tough material, is light and compact. The additional tyre level is also a good idea but you still need another two levers for removing a tyre
Var Type Lever
02 Apr 2013
I recommend this product
Proper tool for the job. Would not have got my tyress on without it. Highly recommended as it was to me.
Clever Simple Design
27 Mar 2013
I recommend this product
Cons
Seems a little flimsy
Pros
Gets last bead of tyre on with ease
I bought this as I was having trouble getting trainer tyres on my wheel. Having pinched a couple of inner tubes and got sore fingers and thumbs, decided I had to find something to make it easier. This is just the job. Maybe a little flimsy, but works well. I now carry one of these with me when I an out as it is always more difficult to get the tyre on when you are at the side of the road and cold and wet. Recommended.

Var Tyre Lever
01 Mar 2013
Pros
Light enough to carry
Not up to the job of fitting a tubeless road tyre, too bendy.
I am now looking at a Simson Tyre Mate.
Var Tyre Lever
22 Feb 2013
I recommend this product
My only issue was why I havent has one of these before! I broke 2 normal levers and got one pinch flat trying to fit tyres to some new wheels. A quick response from SJS and a few no stressful minutes with the Var and all done!
Var Tyre Lever
15 Feb 2013
I recommend this product
Pros
Easy to use, does the job
A wonderful tool for fitting tyres. I find it absolutely essential.
Var Tyre Lever
13 Feb 2013
I recommend this product
Pros
good value, small, neat and works
A brilliantly elegant solution for tight tyres.
Two tyre levers, one neatly stows in the other. The outer provides a tyre bead jack that allows that last segment of a tyre bead to be eased on the rim without broken thumbs and fingers.
Small enough to go in your jersey pocket. However, it might be a stretch on wider tyres (greater than 28 mm).
Var Tyre Lever
20 Jan 2013
I recommend this product
Pros
solid, strong, practical
Great at its job and saves you a lot of hassle.

Wanted it for my Scicon Aeronaut saddlebag. But sadly its too big for this diminutive bag as the levers are longer than i had expected.

14cm long
2.5cm wide
2.5 cm high

They are so good though that its still worth carying them
Does The Job
14 Dec 2012
I recommend this product
I recently bought some new fulcrum wheels and conti Gatorskin hardshell tyres which were a nightmare to get on. Using this tool took the effort out of it and its light enough to keep in a pannier or saddle bag incase of puncture.
Var Tyre Lever - A No-Brainer :-)
18 Nov 2012
I recommend this product
Pros
Strong, light, functional
Why didn't I get one of these things a long time ago? If you compare the amount of time, swearing, blood and bruising Var tyre levers save you with the relatively minor outlay required, there's just no decision to make. Buy them. Every bike tool box should have a set.
Var Tyre Lever
29 Oct 2012
I recommend this product
Never needed tyre levers to put a tyre on until I tried to put new ProRace 3 onto my new Campagnolo Neutrons!
The VAR tyre lever saved the day.
Does What It Says.
24 Sep 2012
I recommend this product
Pros
Does what conventional levers don't
Works very well. I have bought several over the years for new lady club members and now that I have arthritis in my thumbs it works for me too.
Fantastic
01 Sep 2012
I recommend this product
I put 2 new tyres on with this baby this afternoon. The tyres were same model (a really tight bead) as a previous puncture change which took me ages, involved a lot of swearing and blisters. The lever worked brilliantly & took all the frustration out of getting the last bit of bead over the rim.
Works As Designed
18 Jul 2012
I recommend this product
as the title suggests, this tool makes putting a tyre on much easier.
love it will by more.
Tyre Lever
13 Jun 2012
I have been after a tyre lever for my road wheels that don't pinch the tube when being put on, this does that job,
how robust the tyre lever is only time will tell. but for the moment all is good
Brilliant
21 Apr 2012
I recommend this product
Got a set of these as a Christmas present. Just bought two more so that I can have them in the tool kits of all my bikes. Used them to get some tyres back on that snapped a Park lever getting off. With large tyres can be a bit fiddly to get over the tyre and then to get off again.
Simples
19 Mar 2012
I recommend this product
How did I ever manage without one of these? Used for the first time yesterday and so easy to fit that last section of tyre that usually had me reaching for a screw driver after my thumbs got sore. Definite must have if you have difficulty getting that final bit of tyre back on.
Var Tyre Lever
29 Feb 2012
I recommend this product
Cons
More expensive than other tyre levers
Fantastic. Lightweight. Great for that last few inches of 'thumbing' the tyre round the rim on a cold morning just to get it back on!
Var Tyre Lever
07 Feb 2012
I recommend this product
Probably the best tyre levers for making sure that you can get any tyres on and off. Other tyre levers might be a bit more compact in your seatpack but it's worth it just to impress your mates.
Lever
24 Jan 2012
I recommend this product
Pros
Easy tyre removel/seating
The best and now back in cool blue. I have one per bike plus a couple in the garage (my partner cycles and we have 9 bikes). Tyre removal/seating is so much easier with this
Mr
20 Jan 2012
I recommend this product
Cons
Flies off the dealer's shelf quickly!
Pros
Tyre removal & fitting easier
Brilliant piece of kit! Makes tyre fitting much quicker and easier on the thumbs with pinching inner tubes less likely.
Var Tyre Lever
11 Dec 2011
I recommend this product
Cons
Sometimes-out-of-stock
Pros
Strong, easy-use, any tyre
These are so good I have one in the saddlebag of each of my bikes and one in my toolkit at home. Strong, easy to use. First used these to fit very tight hand made tyres to specialist wheels, now use t
Var Tyre Lever
08 Dec 2011
I recommend this product
700 x 25 marathon plus tyres are some of the most difficult tyres to fit much easier with this tool
Questions & Answers
If you have any questions ask here or phone 01278 441500 (+44 1278 441500).