Panaracer Pasela Tour Guard Tyre - 700 622
Size
Manufacturer :
SJS Cycles part number :
Manufacturer part number :
Details
This is our favourite tyre for road based touring, where long life is required. The Pasela's tread pattern takes uneven road surfaces in its stride, but it still rolls very well along sealed surfaces. A Kevlar (Aramid) breaker strip beneath the carcass increases puncture resistance whilst Panaracer's durable rubber compound re-assures the rider with plentiful grip in all weathers. The only tyre we know of that is endorsed for Tandem use! Pasela users will regularly exceed stated max inflation pressures.
- Weight 700x25 - 320g / 700x28 - 330g / 700x32 - 380g / 700x35 - 460g / 700x37 - 500g
Related products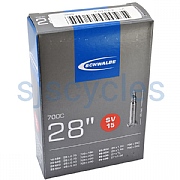 Schwalbe SV15 Presta Tube - 700c/27" Tyres - 18-622 to 28-622 & 22-630 to 25-630
£3.99 Inc VAT
Quick view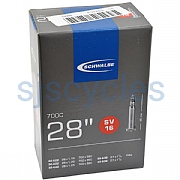 Schwalbe SV16 Presta Tube - 700c/27" Tyres - 28-622 to 32-622 & 28-630 to 32-630
£3.99 Inc VAT
Quick view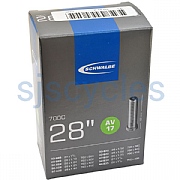 Schwalbe AV17 Schrader Tube - 700c/27"/28" Tyres - 40-609 28-622 to 47-622 32-630 & 40-635
£3.99 Inc VAT
Quick view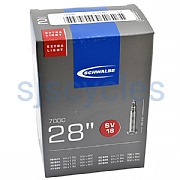 Schwalbe SV18 XLight Presta Tube - 28" Tyres - 28-622 to 44-622
£4.99 Inc VAT
Quick view
Product Reviews (1)
Overall Product Rating 4 / 5
Good tyre
23 Aug 2017
I recommend this product
This tyre looks good, performs well, and fits snugly but not horribly tight so in every conceivable way it's better than the foldable version. That said, it's no match for the gritty, glittering streets of London so puncture repair is a regular hazard in my experience. 4/5 for the tyre, 5/5 for SJS service and customer care.
Sold in pair? or not?
23 Jan 2019
Sold in pair? or not?
It sold as one item. Please update quantity in your basket.
Thanks
23/01/19
Is it in stock as the 37 mm version for 700?Best petter
16 Aug 2017
Hi,

Unfortunately we can only get hold of these tyres from Panaracer's UK distributor in sizes up to 35mm wide.

Thanks.
I'M Looking For A 700X23 Tyre For A Condor Audax With Bottle Dynamo. What Would You Recommend?
10 Dec 2016
Hi,

Very few tyres now come with a dedicated tyre sidewall for use with a bottle dynamo, but almost any tyre can be used. So we'd just recommend choosing the tyre that best matches your needs with regard to rolling speed, grip and puncture protection.

Thanks.
How Much Does The Panaracer Tour Guard Rigid Weigh?
28 Dec 2014
I'm interested in both the 700x32 and 700x35 weight. thanks
Hi,

The 32x700 option weighs 380grams and the 35x700 option weighs 465grams.

Thanks.