Panaracer Pasela PT Tyre - Amber Wall - 27 x 1 1/4, 32-630
Manufacturer :
SJS Cycles part number :
Manufacturer part number :
Details
A nice tyre suitable for either road or touring cycles. Now one of the few remaining decent quality tyres available in this hard to get size.

- Max 95 psi
- Weight 360g
Related products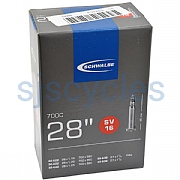 Schwalbe SV16 Presta Tube - 700c/27" Tyres - 28-622 to 32-622 & 28-630 to 32-630
Now from

£4.99

Inc VAT
Typical RRP: £7.99
Quick view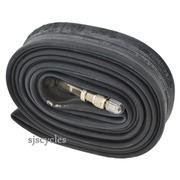 Schwalbe DV16 Woods Tube - 28/27" Tyres - 28-622 to 32-622 & 28-630 to 32-630
Now from

£3.99

Inc VAT
Typical RRP: £7.99
Quick view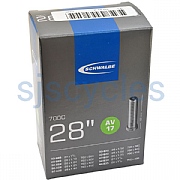 Schwalbe AV17 Schrader Tube - 700c/27"/28" Tyres - 40-609 28-622 to 47-622 32-630 & 40-635
Now from

£4.99

Inc VAT
Typical RRP: £7.99
Quick view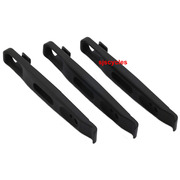 SJSC Steel Core Tyre Lever - Set of 3
£2.99 Inc VAT
Quick view
Product Reviews (5)
Overall Product Rating 4 / 5
Tyre exploded
01 Nov 2023
Pros
Easy to fit, good aesthetics
I fitted pair of brand new Panaracer Pasela PT Tyres to my vintage bike for an Eroica event. I did a 9 mile shake-down ride to check all was OK before the event, a 100 mile mixed terrain course. At mile 85 the front tyre suddenly started feeling lumpy and within a couple of wheel revolutions, before I could fully stop, it literally exploded. The side wall blew out. And this was on a wide, smooth (and fortunately traffic-free) boulevard through the centre of Maastricht. My first DNF on an event. Total distance ridden on that tyre 94 miles. The rear tyre was fine so I'm hoping this was an isolated manufacturing defect but I'll be swapping to Schwalbe now.
Excellent product
14 Oct 2020
I recommend this product
Cons
cost was a little high
Pros
looks and quality with tremendous grip
I had great difficulty locating suitable replacement tyres for my as new 27 x1.25" light alloy wheel rims that had been in storage for the past 40 years.
The aesthetics of these tyres with light beige wall rims looks very appealing and coordinated well with my metallic gold bike frame. I was most impressed with the quality of the tread pattern and the amazing grip it provides given the direction of rotation application. I strongly recommend these tyres.
Decent 27" tyres
04 Jun 2020
I recommend this product
My recommissioned old 80s sports bike needed its Michelin World Tour and Raleigh Racing tyres replacing due to being on there for thirty years. I wanted amber walled tyres with an all round road biased tread but not el cheapos. These fitted the bill nicely and are quite light in weight too, at least compared to my old tyres.
Panaracer Pasela
09 Dec 2012
I recommend this product
Pros
Looks right. Puncture resistant.
Ideal tyre for that retro look. Gret that it is available in 27" still, and will be for a long time to come, I hope. Good blend of lightness and durability.
Panaracer Pasela Kevlar Tyre
27 Jan 2011
I recommend this product
Pros
Design, Quality, Functionality
Very good product. The quality is clear and it looks great. It is however a light tan wall, a few shades lighter than the Michelin World Tour I have on the front - and far better.
Can I use this with 1979 Dawes Galaxy
05 Dec 2020
I have original 27 x 1 1/4 wheels - I would like fatter tyres on these wheels. What are my options please?
Hi, as we are not a Dawes dealer we do not know- please look at your rim or consult the rim manufacture for the maximum safe width of tyres you can fit.


Can I use these on a tandem (all up weight approx 160kg)? Or would Conti Gator Hard be better?
21 Aug 2020
We are currently using Conti Top Touring 32-630 and they have been superb, but coming to the end of their long lives.
Many thanks.
Hello, We would not recommend using the Continteal Gator Hard-shells on a tandem. The Pasela PT tyres are a good option for your tandem however as they are not designed for tandem use by the manufacture you need to proceed with caution and check the sidewalls regularly. You will also need to ensure your rims will handle the 95 psi max pressure these rims will take.
Can I use the Schwalbe SV16 inner tube (which lists 32-630 - 27 x 1 1/4 on the box) with this tyre?
15 Aug 2020
Yes, this will be fine.

Thanks - 18/08/20
Can I use these tyres with Weinamann 27 x 1.1/8 rims?
03 Aug 2018
A few weeks ago I purchased 2x Schwalbe 28/32-622/630 inner tubes and 2x Panaracer Pasela Prolite folding 27x1.1/8. I put them on Weinmann rims and inflated the first one to about 80 PSI, The tyre states 105 PSI or 7.4 Bar. The first one burst whilst I was building the bike but the tyre survived, the second burst wrecking the tyre as I was riding through my village at about 10 mph. Luckily it was the rear tyre. I have replaced the front inner tube with a Vittoria and it seems to be okay, but I am now without a rear tyre and down two inner tubes. What am I doing wrong?
Hi there,

Yes these tyres will fit. We cannot really comment on whats going wrong as we have not got the bike / tube/tyre/wheel here in person to assess/see your fitting etc. You may be best popping to a local bike shop for assistance.

Thanks
Would Panaracer Pasela part number 1026 fit Mavic 17 mm wide rim.
09 Sep 2017
Hi,

This tyre would be fine for use on a Mavic rim with a 17mm internal rim width.

Thanks.
Does This Tyre Have A Wire Bead?
28 Mar 2017
Hi,

This is the rigid version so does indeed have a wire bead.

Thanks.
Hookless Rims
12 Sep 2016
are these tyres suitable for hookless rims. any in 27by 1 1/4 which are.
Hi,

All tyres are now designed with hooked rims in mind, so it is hard for us to say with any certainty if any of these tyres are suitable for hookless rims. These Panaracer Pasela tyres are very popular on older bikes and we've never heard of any fitting issues with them so these probably would be the safest bet, but we can't say for sure i'm afraid.

Thanks.
Which Inner Tube Do I Need For This Tyre ?
11 Sep 2016
Panaracer Pasela PT Tyre - Amber Wall - 27 x 1 1/4 Inch, 32-630
£24.99
Hi,

We normally recommend Schwalbe inner tubes and for this size you'll require the size 17. If you use Schrader valves (AV17) these are SJSC part 3857, if you use Woods/Dunlop valves (DV17) these are SJSC part 3872 and if you use Presta valves (SV17) these are SJSC part 3830.

Thanks.
Min & Max Pressures
23 Sep 2015
Hi,

There is no minimum pressure recommended for the tyre, but as the maximum recommended pressure is 95PSI then you should be fine with between 85 and 95PSI in them.

Thanks.
Is This Tyre Foldable?
16 Oct 2014
Panaracer Pasela PT Tyre Amber Wall 27 x 1 1/4 Inch (32630)

Hi,

Unfortunately not, this is a rigid tyre.

Thanks.