Panaracer Pasela Tour Guard Tyre - 26 x 1.75, 42-559
Manufacturer :
SJS Cycles part number :
Manufacturer part number :
Details
Our favourite tyre for road based touring or where durability is required. The Pasela's chevron block tread pattern makes short work of uneven road surfaces. A Kevlar (Aramid) strip beneath the carcass increases puncture resistance whilst Panaracer's durable rubber compound re-assures the rider with plentiful grip in all weather conditions.
- Min 40 psi
- Max 65 psi
- Weight 500g
Related products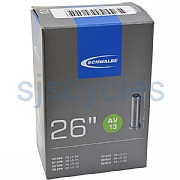 Schwalbe AV13 Schrader Tube - 26" Tyres - 40-559 to 62-559
Now from

£4.99

Inc VAT
Typical RRP: £7.99
Quick view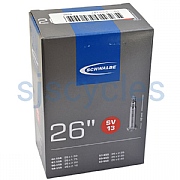 Schwalbe SV13 Presta Tube - 26" Tyres - 40-559 to 62-559
Now from

£3.99

Inc VAT
Typical RRP: £7.99
Quick view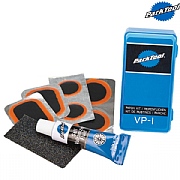 Park Tool VP-1 Vulcanising Patch Kit
£3.99 Inc VAT
Quick view
Product Reviews (6)
Overall Product Rating 5 / 5
Great Tyre.
20 Jan 2023
I recommend this product
Pros
Long lasting, fast tyre with good levels of puncture protection
Bought this tyre as a replacement for the worn out original Panaracer that was fitted to my Thorn Sherpa when it was made maybe 12? years ago. I swap to Schwalbe Marathon Plus during hedgecutting season for the extra puncture protection and am always relieved to put the Panaracers back on, the bike feels completely different and rides so much more quickly. As always, SJS are a pleasure to deal with and got the well packaged tyre out to me quickly.
Replacement Tyres
09 Aug 2019
I recommend this product
Pros
Price and performance
I bought a pair of these to replace the old ones, which had stood up well to many miles without a single puncture. So reliable were the last pair that I never bothered to check them except for pumping them up on occasion. I noticed the back squirming around whilst on tour, and finally noticed that there was hardly any tread left on the back and one of the walls had started to split, in fact I had to use a tyre boot to fix the tyre for the last part of the journey.

On top of the miles that they have done, these tyres have carried a heavily laden Thorn eXp and an 85kg rider.

I only replace like for like when the initial experience was very good. It was with the initial Pasela tyres, and I hope the replacements will be the same.
Excellent Product
10 Jun 2016
I recommend this product
Good looking tyre. Rides well and no puntures so far!
deleivery was quick as alway from SJS
Panaracer Pasela Tour Guard
19 Mar 2013
I recommend this product
Cons
None I've yet discovered
Pros
Suitable for a heavy rider, look good
Obviously with tyres the real test is after many hundreds of miles of use, but first impressions are good. I'm heavy and often ride on grotty roads with all kinds of flints and shards of glass on them, not to mention potholes the size of a small family car, but they seem just the job.

Service from SJS Cycles was first rate as well.
Panaracer Pasela Tour Guard
27 May 2012
I recommend this product
Pros
Great puncture resistance
I have used these for about 2500 miles, about 1500 crossing the tracks on Salisbury Plain. They aren't puncture proof, but only four punctures (one my fault) on tracks and roads covered in flint shards speaks volumes about their resistance to sharp objects. I run at 65psi and they give a decent ride with little rolling resistance. Definitely worth the money.
Panaracer Paselas
28 Mar 2011
I recommend this product
Great service from SJS Cycles, the tyres arrived quickly and safely packaged. The tyres themselves are fantastic, top quality items and look great too.
Could you confirm what puncture protection this tyre has? Does it have the Kevlar protection?
03 May 2023
There is Kevlar belt under the tread of the tyre, the sidewalls are not reinforced. SK 04/05/23
what is the min. psi for the Panaracer Pasela Tour Guard 26 x 1.5 & 26 x 1.75 please
08 Oct 2020
26 x 1.75- 40 PSI MIN
26 x 1.50- 40 PSI MIN

Difference Between Paselas
01 Feb 2016
what's the difference between these tires and these: http://www.sjscycles.co.uk/panaracerpanaracerpaselatourguardfoldingtyre26x175inch42559prod9400/?sessionid=03ed0b594b61d04f9588b0c729475dd1ffa8bfe6 ???
Hi

Item #3813 is the Rigid version of the tyre which has a steel bead running through it, item #9400 is the folding option so it has a lightweight kevlar bead through it making it a slightly lighter tyre. If you were going on a cycle tour & needed a spare tyre then you take the folding option as it would fit in a pannier. Folding tyres are also cheaper to post. Performance wise they are the same. Regards