RJT Tyre - Black - 14 x 1 3/8, 37-298
Manufacturer :
SJS Cycles part number :
Manufacturer part number :
Details
Inflate to 55 psi
We've secured FRESH stock of this very rare size.
THIS IS THE FINAL PRODUCTION of this tread!
As fitted originally to the Moulton Midi and many other British made children's bikes.
Like EAN: 5023857077068
Related products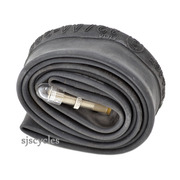 Schwalbe AV2 Schrader Tube - 350a/14" Tyres - 37-288 to 44-288 32-298 to 37-298 & 40-305
Now from

£3.99

Inc VAT
Typical RRP: £7.99
Quick view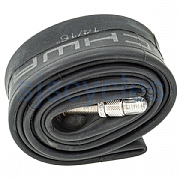 Schwalbe DV2 Woods Tube - 350a/14" Tyres - 37-288 to 44-288 32-298 to 37-298 & 40-305
Now from

£3.99

Inc VAT
Typical RRP: £7.99
Quick view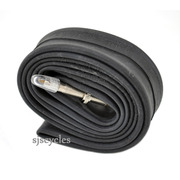 Schwalbe SV2 Presta Tube - 350a/14" Tyres - 37-288 to 44-288 32-298 to 37-298 & 40-305
Now from

£3.99

Inc VAT
Typical RRP: £7.99
Quick view
Product Reviews (3)
Overall Product Rating 5 / 5
Good product
12 Apr 2018
I recommend this product
Good product choice and service, with prompt delivery.
12 Dec 2017
I recommend this product
Cons
item not shipped to Brazil (customs)
Pros
Size availability, quality, old fashioned design, price
Good find! I own a brazilian made Monark Monareta Mirim from late 70's that uses this tyre measure (to say the truth it was 32-298 or 14 x 1 1/4 instead of this tyre) but it fits perfectly, also the design is quite similar to the "Pirelli Selo Branco Cord " not more available as original equipment locally. To the guys that want order it direct to Brazil is it not possible since the country's bureaucracy ask for a special environment agency license to import tyres via international mail (even if so insignificant like this!!!) then is better ask to a friend travelling in europe to bring it inside the bag! Now my 6 y.o. son is able to ride a vintage bike I received at the same age ca. 40 ago in the x-mas! Thank you to remain this size in catalog!!!! By the way, in ali-express and other chinese sites there is a chinese kenda tyre 14x 1.2 that is made with another measurement standard - do not fit the 32 or 37 298 rim, it's 2 inches smaller!
Good Tyre, Great Service
10 Oct 2012
I recommend this product
I purchased this tyre for the front wheel of an old folding bike called a Bickerton. It's a good tyre, and the service and shipping was great. I ordered it from Spain, and it was delivered promptly.
I am trying to find a tyre for an old cycle sidecar
24 Apr 2020
I took what was left of a 14 x 2. Off the rim is about 305mm I purchased a 305x37 from you and it is too big by a small amount. What size would you suggest
the next sizes down are 298 and 288, your tyre is perhaps a motorcycle tyre? 14 x 1 3/8 Inch 37-298 is a very old English tyre size, I don't remember there being a fat version ever. RT 27/04/2020
Can I use this tyre with a Moulton Minx?
30 Sep 2017
Yes, my research suggests the the minx is in the "mini" series which do have this tyre size. Can you not check on the existing tyre? Cheers Robin
Fits 14X1 1/4? 32-298
26 Jan 2017
I have an old Monark Monareta 14 bike that use pirelli 14x1 1/4" (32-298) i'm not Specialist it was wroten there. Does this tire fit? Thanks
Hi,

These tyres are slightly wider than your previous tyre but they will still fit to the rim. They're only 5mm wider, but it may be worth checking there is frame clearance to accommodate this slightly large tyre.

Thanks.
Correct Inner Tube?
12 Dec 2016
Hello, please could you inform me of the correct inner tube for a Raleigh recored 14"x13/8" part number 1637? Many thanks
Hi,

There are two options for inner tubes to fit this tyre depending on which valve option you require. If you require Schrader valves then you need the AV2 which is SJSC part number 13009 but if you require Presta valves then you require the SV2 which is SJSC part number 13002.

Thanks.