16 349 SJSC for Brompton Front Wheel - Jtek – Silver
Manufacturer :
SJS Cycles part number :
Manufacturer part number :
Details
High quality Handbuilt Brompton fitting front wheel which is lighter, stronger and faster than the original, a fantastic upgrade for your Brompton.

The spec:
Jtek 8mm axle, sealed bearing Silver alloy hub complete with allen key skewer built on to Brompton 16 x 1 3/8 , 349 Standard Drilled Double Wall Rim with 14G stainless steel spokes.
Drilled for schrader valve.
Our superlight front hub will fit Brompton front forks, it's 75grams lighter than the standard Brompton hub and has much lower rolling resistance.
ERD - 328

Note: This wheel is not supplied with rim tape.
Related products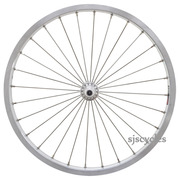 16 349 SJSC for Brompton Superlight Front Wheel – Jtek / CR18 - Silver
£84.99 Inc VAT
Quick view
16 349 SJSC for Brompton Superlight Front Wheel - Jtek / CR18 – Black
£59.99 Inc VAT
Quick view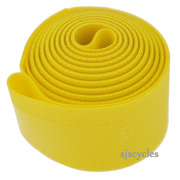 Jtek Rim Tape 349 x 18 mm
£1.50 Inc VAT
Quick view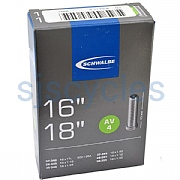 Schwalbe AV4 Schrader Tube - 400a/16"/18" Tyres - 37-340 28-349 to 37-349 & 28-355 to 35-355
£7.99 Inc VAT
Quick view
Product Reviews (3)
Overall Product Rating 5 / 5
Great hub
28 Dec 2018
I recommend this product
Pros
Well made wheel, smooth running good quality hub
After 14 months two spokes of my original Brompton wheel loosened. I trued the wheel a couple of times, they came loose again, same happened when the bike shop did it, I tried thread lock and two different spokes loosened!

This new wheel is spot on and I the jtek hub is well made and runs smooth.
Fantastic wheel
17 Aug 2018
I recommend this product
Pros
JTek Hubs are really smooth
I wanted a replacement wheel and needed to match my Brompton rim, this is perfect and spins really well. Can recommend it 100%
Replacement Wheel
09 Jul 2015
I recommend this product
This is a lovely wheel. The hub is very smooth especially when compared with my original.
Highly recommended!
How do you service the wheel bearings on this wheel ?
22 Apr 2020
Hi, the bearings do not need servicing like a standard Brompton front wheel. If you do manage to wear them out (after many thousands of miles) the sealed bearing can be removed and replaced. Thanks 22/04/2020
What do you recommend, this one or the one of light brompton?
03 Apr 2019
Which wheel is better, this or the original Brompton (95 £)? Can you advise me? This is better hub?
Hi there,

In terms of use, both wheels will be on par with each other in terms of use. Ultimately the Brompton wheel is a better suit to the bike as they are the stock wheels, However, the differences are so minute you will not know there is any.

Thanks.
Will The Axle Nut Cover 2983S13 Work With This Wheel?
30 May 2017
Is it possible to use the axle nut cover 2983S13 with the (hopefully included) skewer for this wheel? If yes, do I need the 13mm axle nut cover or does the 15mm that I already have fit?
Hi this wheel has a locking quick release skewer instead of the heavier axle and nut. There is no plastic cover for this wheel.
What'S The Difference Between This Hub And The Other Jtek Hub 37281?
22 Nov 2016
It's possible to buy this wheel with the other hub? I prefer the clean lines of 37281 hub, without strips (It's the only difference that I can see).
Hi,

This is the same hub, the 37281 is the hub on its own where as this part is the same hub pre-built up into a Brompton double wall rim.

Thanks.
What'S The Difference Between This Wheel And The Other Cheaper One?
29 Sep 2016
I'm looking to fit it onto a Brompton front fork with fender. Why the price difference between this and the £69.99?
Hi,

Both wheels use the same Jtek hub, but this wheel is built with one of Brompton's own double wall rims were as the slightly cheaper wheel is built with a Sun CR18 double wall rim.

Thanks.