Disc Brake Rotors-Centerlock VS 6 Bolt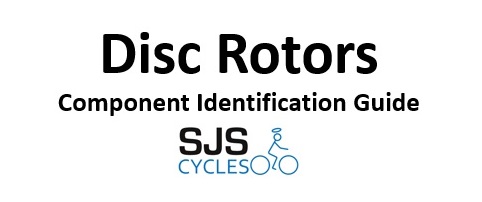 In order to know what type of hubs/ discs will suit as a a replacement we need to know the mounting type you already have installed. There are two types- Centerlock which uses 1 lock ring (either internal or external spline) to secure the disc rotor. And 6 Bolt, this uses 6 individual bolts to fasten the rotor to the hub.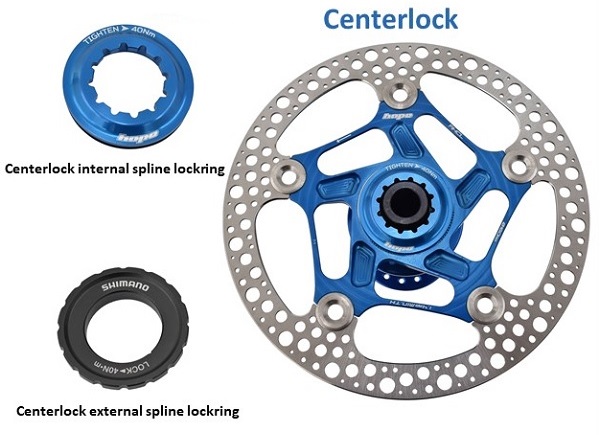 Centerlock disc:
Benefits:
Spined fitting to sub, secured with 1 lockring.
Benefits: Overall lighter weight due to less material used in hubs construction.
Quick install / removal using either a cassette tool or Shimano BB wrench.
Drawbacks:
Rotor weight on average is lightly heaver.
Requires larger tools, not as trail friendly to remove/ install. Steel External spine lockring recommended for touring as most bike shops should have a Shimano type BB tool, and steel reduces disc of rounding.
Shimano is the main manufacture of disc rotors for the Centerlock system, however more 3rd party options are appearing.
Weights (Approx.):
Disc Rotor
Without lockring – 120g (13g/ 11% heavier)
With Lockring – 130g (10g / 8% heavier)
Lockring – 10g (3g/ 20% lighter)
Hub Ex disc & Lockring – 138g (53g/ 32% lighter)
With disc & Lockring – 267g (43g/ 14% lighter)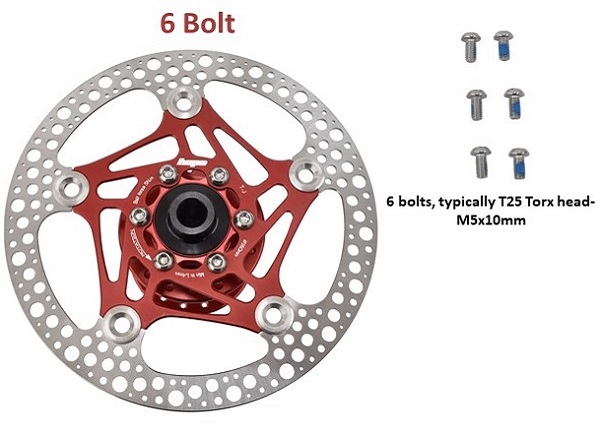 6 Bolt disc:
Benefits:
6 M5 x 10mm bolts secure rotor to hub, easy to find and carry spares.
Benefits: Rotors are on average cheaper, and widely available internationally.
Rotors on average are lighter.
Only 1 Torx 25 wrench is required to install/ remove - less tools to take on tour.
Drawbacks:
Overall system weight is on average heavier than Centerlock
Takes longer to Install and remove when compared to Centerlock.
Uneven torquing of bolts may result in rotor wobble.
Poor quality tools/ bolts may result in rounding of bolts.
Weights (Approx.):
Disc Rotor
Without Bolts – 107g (13g/ 11% Lighter)
With Bolts – 120g (10g / 8% Lighter)
Bolts – 13g (3g/ 20% heavier)
Hub Ex disc & Bolts – 191g (53g/ 32% heavier)
With disc & bolts – 310g (43g/ 14% heavier)
Back To Top