SON 12mm Thu axle Dynamo hubs (100mm OLD only) can be made backward compatible with bikes that use a QR front hub.

Using the SON Front Axle Adapter you can easily convert a 12mm Thu Axle dynamo hub to an old-school quick release.

Its recommended for the sake of futureproofing, that even if you currently require a QR fitting dynamo hub, you get a Thu-Axle one with an adapter and disc brake mounts, as you will have it futureproofed if you want to use the hub on a more modern bike, or sell it in future.

It is also cheaper to do this rather than buying both a QR and Thru Axle hub.



NOTE: Disc brake hubs are fine to use on rim brake wheel builds, it just means you will have an empty disc brake mount.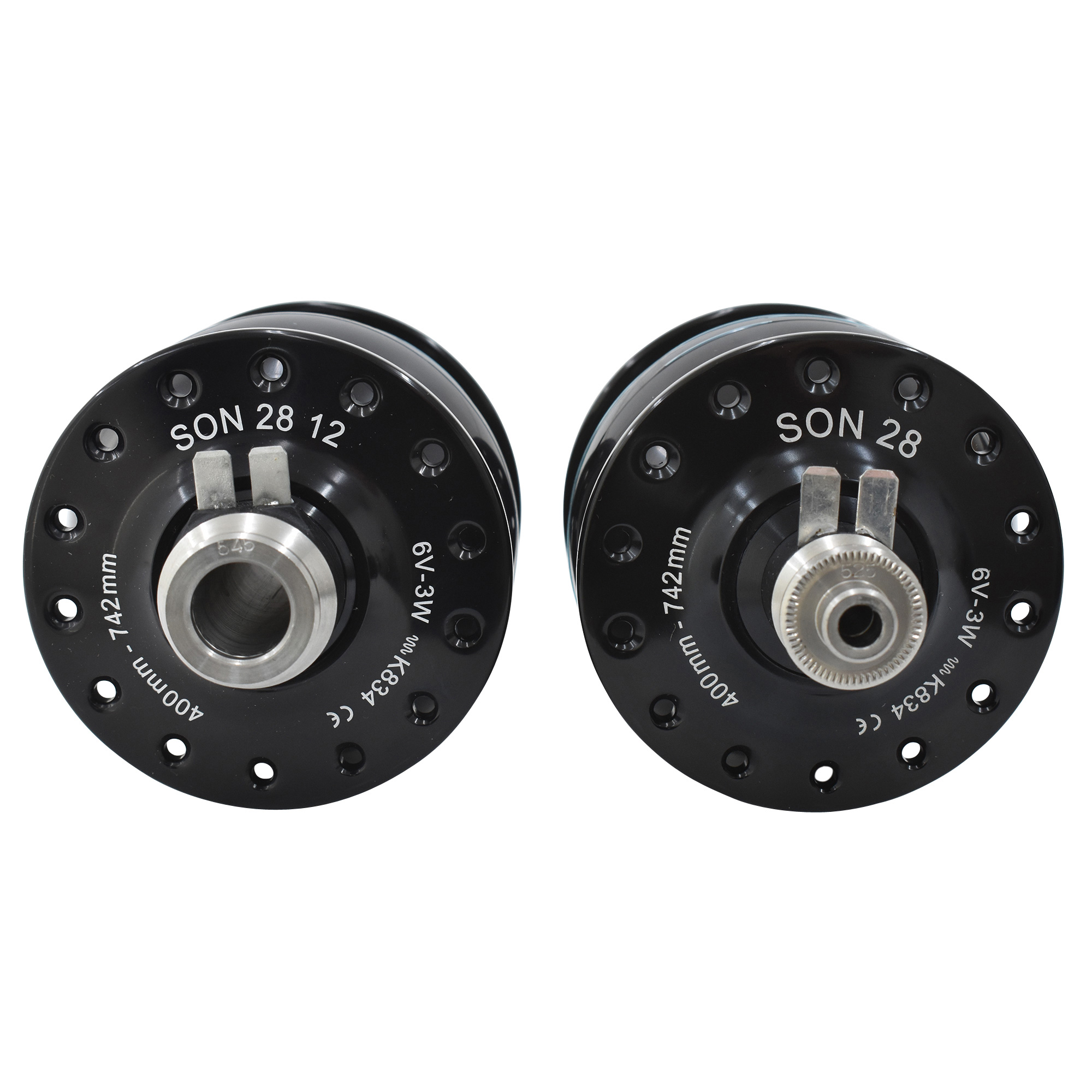 Above Left: SON 28 12 Dynamo Hub- note the large hole for a 12mm Thu Axle.
Above Right: SON 28 QR Dynamo Hub with smaller 5mm aperture for quick release skewers.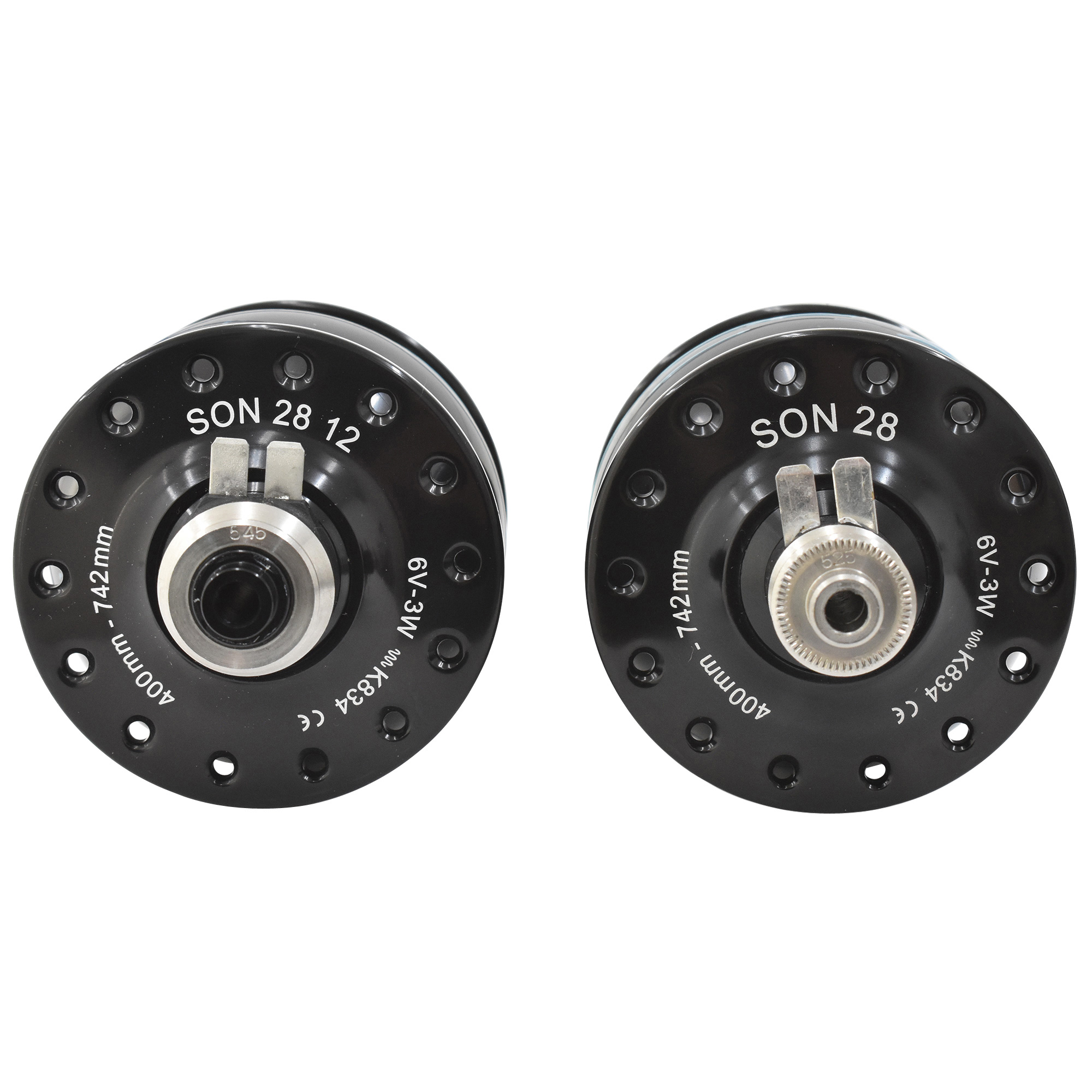 Above Left: SON 28 12 Dynamo Hub with Axle Adapter installed allowing for a
quick-release skewer.


Above: SON 12 mm Axle adapter which allows a 100x12mm dynamo hub to be converted to accept quick-release skewers. A small O Ring helps keep the adapter in place and prevents loss when handling the wheel once removed from the bike.
Back To Top