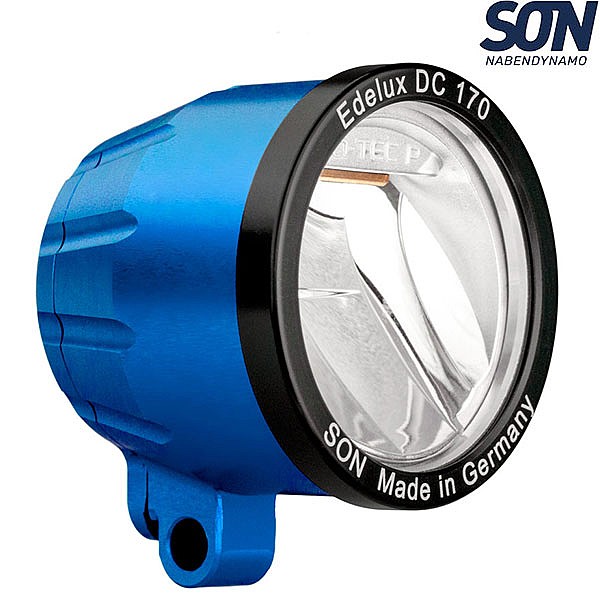 Son Edelux DC 170 E-Bike Headlight
Compared to Dynamo lighting systems that operate using AC (alternating current), E-bike lights need to be rated to use DC power as provided by your E-bikes battery. Furthermore, they also need to be rated to work with the voltage of your E-bike battery.
Click to view our range of E-Bike Lights (opens a new tab)
Note From SON Dynamo:
Edelux II for hub dynamo is not suitable for DC current. There are two versions for DC current, though (6 to 8 Volts and 6 to 75 Volts). Those must not be powered by AC current on a hub dynamo.
Connection to 5 Volt USB power supply:
The SON DC 170 and DC 150 model lights can be connected to a 5V DC USB power supply such as a power bank, however, some soldering to a USB connector will be required.
Click to visit SON Dynamo FAQ Page (opens a new tab)
REAR LIGHTS:
SON rear lights for use with dynamos DO have a built-in capacitor that facilitates the stand light function, whereas the DC SON rear lights are designed for DC input only from an Ebike battery, as such do not have a stand light function as the battery provides continuous power to the front and rear lights.
Back To Top