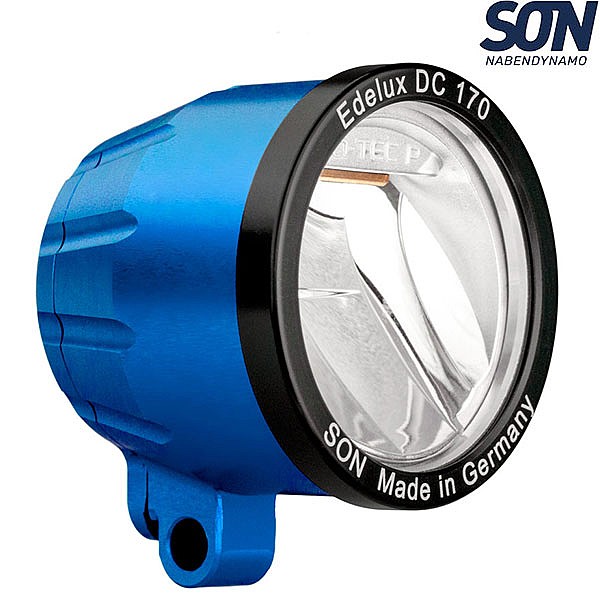 Son Edelux DC 170 E-Bike Headlight
Compared to Dynamo lighting systems that operate using AC (alternating current), E-bike lights need to be rated to use DC power as provided by your E-bikes battery. Furthermore they also need to be rated to work with the voltage of your E-bike battery.
Click to view our range of E-Bike Lights (opens a new tab)
Note From SON Dynamo:
Edelux II for hub dynamo is not suitable for DC current. There are two versions for DC current, though (6 to 8 Volts and 6 to 75 Volts). Those must not be powered by AC current on a hub dynamo.
Click to visit SON Dynamo FAQ Page (opens a new tab)
JK 16.11.21
Back To Top