Ultra Bright Dynamo Lights Built tough in Australia
Klite Home - Headlights Guide

-

Switch Selection Guide

-

Installation Guide - Rear Lights Guide
-Klite offers its own unique rear light to integrate into its own lighting and power system, allowing for plug-and-play installation.
-Klite rear lights require power via a USB source, this can be the
Klite USB charger
or a power bank with a low power mode.
-Unique to Klite is that their rear lights flash, offering fantastic visibility day or night, and mounting is made easy using a standard GoPro style 2 prong connector.
-Should you need a longer cable, simply use a USB extension cable (USB A male to USB A female).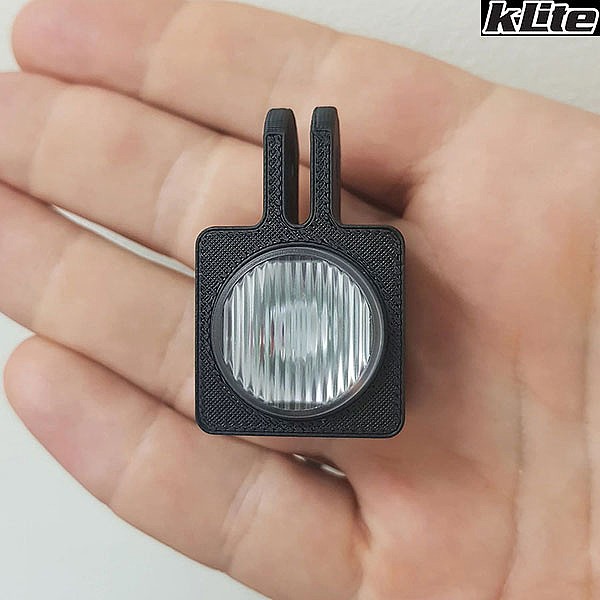 Above- Klite Qube Rear Light
-You can also use SON rear lights with the Klite lighting system, you will simply need to wire a male USB A plug onto the light and plug this into the Klite USB charger.
-DO NOT use a SON DC (E-Bike) rear light as they have no internal capacitor, and as such, the stand light function will not work.
-Note, when using a SON rear light connected to the Klite USB charger, there will be a slight delay before the light functions when you start pedaling- this is because it takes a few seconds for the voltage correction circuitry in the USB charger to fully charge before passing current onto the rear light.
-The rear light will also take a few seconds to charge its own internal capacitors before the stand light function will fully work.

Above- SON Rear Light connected via USB A to the Klite USB Charger
Back To Top